The CNA Classes in Lexington, Kentucky that are currently listed below offer the most recent available KNAR approved programs that are open as of the making of this page. Call one of the training facilities to get the latest details about how you can enroll in a certification program.
Bluegrass Community and Technology College District
164 Opportunity Way,
Lexington, KY 40511
(859) 246-6200
http://www.bluegrass.kctcs.edu/
Ky Health Training
366 Waller Ave Unit 121,
Lexington, KY 40504
(859) 963-2901
http://www.khtnow.com/
To be a nursing assistant in Kentucky, one must finish a nursing assistant training course. The course must be approved by the state of Kentucky since they are the only ones that meet the state's standard curriculum and provide the necessary hours of instruction. These institutions usually have different requirements that you must meet in order to be accepted. State-approved programs are required by the state to offer at least 75 hours of training. These hours will include the necessary classroom instructions, skills training, and the required clinical duties. Your duties will take place either at a hospital or a nursing home. When you are in the clinical area, you will be placed under the care of a registered nurse. You can get additional details about approved courses by contacting Vicki Barber at Kentucky Health Choices at this phone number 502-564-5707.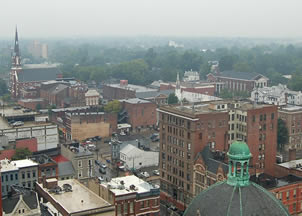 After you complete your training, your next step is to get your name entered in the Nurse Aide Registry. It will only be entered there if you are able to pass both the written portion and the practical demonstration of the nursing skills. Only nursing assistants whose names are in the Registry will be allowed to work as a CNA in any nursing facility they prefer. After taking the license exams your test scores are generally available within 30 days. If you pass, your license will expire after two years. During this time you will need to renew it by working a minimum of eight hours as a nurse aide.
This city is officially known as Lexington-Fayette Urban County. It is under Fayette County and is a consolidated city-county. It is also known as "Thoroughbred City" and the "Horse Capital of the World". This city is considered as the 2nd largest city in the state. According to the census of 2010, their total population was around 299,803. It had an estimated population density of 1,042.8/sq mile. Lexington has a total area of approximately 285.5 sq miles, where 69.5 square miles of it is land. Major roads that you can use to get access to this city are Interstates 64 and 75.
Health care providers whose services you can avail in the city are Spears Wellness & Chiropractic, Markey Cancer Control Program, North Point Lexington Health Care Center, Woman to Woman Healthcare, Appalachian Regional Healthcare Inc., Kenton Healthcare, Baby Health Service Inc., Arthritis Center of Lexington, Emergency Medical Training Professional, Hopewell Healthcare Associates, and many more. photo attribution: Britt.Selvitelle