The nursing assistant training in Madisonville, Kentucky that is being offered in the city is shown on this page. If you know of other listings that are available and are approved by the state, please send them to us and we will add them to the page.
Madisonville Community College
750 North Laffoon Street,
Madisonville, KY 42431
(270) 821-1780
http://www.madisonville.kctcs.edu/
Becoming a CNA in Kentucky is one of the best job options you have today. Compared to other career options, becoming a nursing assistant is less costly and more time efficient. With the increase in the aging population, there is also an increase in the demand for health care personnel. The demand of nursing assistants also increases due to the decrease in the number of nurses working in the state. Because of the constant increase in demand for the profession, there is always work ready for fresh graduates.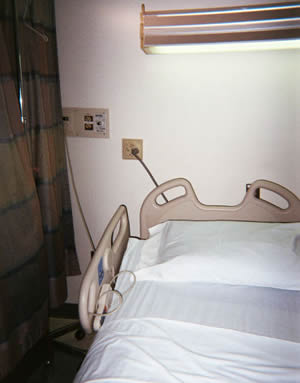 The first step in becoming a nursing assistant is to find a state-approved training program to enroll in. These programs are found almost anywhere in the state and are offered by different institutions such as colleges, and nursing homes. To get started you need to enroll in a course that will teach you the basics fundamental skills of nursing. When you complete your training, you will have a total of 75 hours of training, which will be composed of skills training, clinical duties, and classroom lectures.
After you have finished the training you can apply to take the competency evaluation test. These exams contain two parts which are a written exam and a clinical skills exam.  In order to get your name entered in the state's nurse aide registry, you will need to pass both parts of the exam. For more information, please follow this link: http://kctcs.edu/en/System_Initiatives/Nurse_Aide/Nurse_Aide_Instructors.aspx. After completion of your exams you will be notified within 30 days whether you have passed or failed. Those who passed will be placed on the state registry and eligible to work for 24 months. Within that 24 month period you must work at least 8 hours as a nurse aide to remain in good standing on the registry.
This city can be found in Hopkins County. It is also the seat of government there. Founded in 1807, the town was named after James Madison (Secretary of State). It was during the following year that this city was named as the county seat of Hopkins County. According to the latest census, their total population had reached p to a total of 19,307 people. It has a total area of approximately 18.5 sq miles, where only 0.7 square miles of it is water.
The Regional Medical Center is the main hospital that is serving this city. Other health care centers that are located in the area include Legacy Health Services, Foundation Physician Services, Mental Health Clinic-Pennyroyal Center, University of Louisville Physician, Multicare, Nhc Healthcare of Madisonville, Bridgewater Medical Center, and many more.