The certified nursing assistant programs being offered in the city of Hazard, Kentucky that are available as of the making of this page are listed here. For more information, please call the number below and speak with a school representative to get instruction on how you can enroll.
Hazard Community and Technology College
101 Vo-Tech Drive, Hazard, KY 41701
(606) 435-6101
http://www.hazard.kctcs.edu/
To start a potentially good career in the medical field as a nursing assistant, you should first learn the proper knowledge and skills that will be necessary in taking care of the patients. To ensure that you will learn what is necessary, you must only enroll in a program that is approved by the state's Department of Public Health. These programs are often found almost anywhere in the state and can be completed in a matter of a few weeks. You can call Vicki Barber at Kentucky Health Choices at 502-564-5707 for a full list of approved training classes in Kentucky.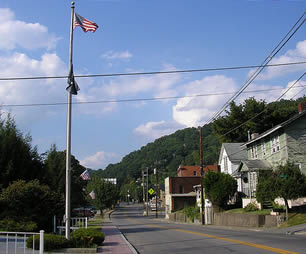 Once you are through with your training, you can then apply for the license exams. These exams are composed of a written exam and a skills demonstration. To get your name entered in the state's Nurse Aide Registry, you will need to pass all of the tests. After your name is entered, you have to maintain that status to be eligible to work as a CNA in a nursing facility. The licenses in the state need to be renewed every two years before it expires. To be able to apply for renewal, you must have worked for at least 8 hours with pay during that time. For more information, please visit this site: http://kbn.ky.gov/knar/faqknar.htm. To maintain good standing on the state nurse aide registry you must work for at least 8 hours once every 24 months.
The city of Hazard is the county seat of Perry County. This city, as well as the county, was named after U.S. Navy Commodore Oliver Hazard Perry. This city has an estimated area of 7.0 sq miles, where all of it is land. During the 2010 census, their total population was around 4,465 residents. They had a population density of 637.9/sq mile.
Health care providers and centers that you can find in the area include Hazard Clinic, Kentucky Mountain Health, Rural Health UK Center, Mountain After Hours Clinic, VA Hazard Clinic, Community Alternatives, Kentucky Pain Physicians, UK North Fork Valley Community Health Center, Lovejoy Medical Inc., and many more. photo attribution: w.marsh