In the state of Ohio CNA's or certified nursing assistants are often called STNAs or state trained nurse aides. On this page you'll find all of the STNA training classes located in Ohio by their cities. To find out which training programs are available in a city click on its link below to get more information.
In each city listing you will see all of the programs that are currently available for enrollment. The list includes public colleges, private health facilities, and vocational schools. Before you enroll in a course always make sure the classes meet state requirements, provide adequate hours of instruction, and offer curriculum that will qualify you to take the Ohio nurse aide certification exams.
STNA Classes in Ohio by City
Getting Certified as a Nursing Assistant in Ohio
You can enroll in nursing assistant classes in the state of Ohio in order to become eligible for the state competency exams for nursing aide certification.  The state requires that all persons who would like to work as a nursing aide in the state should have a nursing aide certification before they can be accepted in any facility.  There is also a strict requirement regarding the training facility from which an applicant should finish the training.  It should be from a state approved school or facility and should comply with the minimum requirements that had been set forth by the state.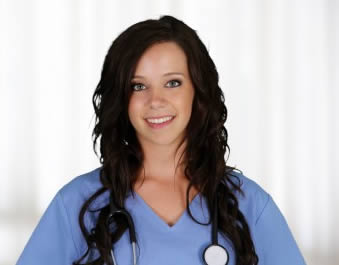 What are the Job Duties of a STNA in Ohio
Nursing assistants are those who work under the general supervision of registered nurses or physicians and carry out minor healthcare tasks such as arranging of bedding and bathing and grooming of a patient.  Nursing aides are usually the ones who assist in the daily living of a patient who is dependent and cannot carefully carry out such personal tasks without the help of other people.  Hence, these heath care workers are usually the ones who develop a closer relationship with a patient due to the daily contact and to the personal nature of their work.
What are the Demands for Nursing Assistants in Ohio
The demand for nursing assistants is currently very high due to the growing number of people who need their services.  The demand can be attributed to the great improvement that has been done in the field of health care as well as in medical technology.  These discoveries have contributed to longer lives for older people and also to those who have terminal illnesses.  With the cost of hospitalization continually rising each year, more and more people are looking for alternative ways with which to continue health care services.
Currently over 20,000 prospective nurse aides take the certification test each year. Of those who are hired the average hourly wage is $11.46, with a mean annual salary of $20,200 – $28,700. At this time there are 298,000 STNA's listed in the state registry and of that number more than 89,000 are working as nurse aides.
What is the STNA Training in Ohio Like
Nursing aide training programs provide the shortest ways for one to be able in the healthcare field without much expense.  The course runs only for about 4 to 12 weeks and one can immediately apply for the certification process after successfully finishing the course.  The course usually focuses on providing the basic skills and information that one would need in order to effectively deliver services as a nurse aide.  Subjects that are covered include basic health care, infection control, medical terminology, anatomy, physiology, transport of patients, reading vital signs, resident rights and independence and also assisting patients in acquiring physical exercise.  Nursing aides are also trained to help the families of their patients in their emotional needs.  Hence, a nursing aide is usually the one who knows much of a patient's background.
What are the State Tested Nurse Aide Certification Requirements in Ohio
The typical STNA training lasts for about 120 hours with 24 hours of clinical experience in a nursing facility.  There are courses offered by Advanced Health Career Systems, Aristocrat Lakewood Nursing Homes, and Cloveland Job Corps.  The tuition fees can range from $400-$800 which is relatively lower than those in other states.  Such training programs need to be approved first by the Ohio Department of Health so that anyone who finishes the course from them would be allowed to take the state competency exam. Click on this website link to read all of the STNA certification requirements in Ohio.
Would you like to add a state approved training program to this website, or help fix an incorrect listing? If so we'd love your help. Please click on our contact form to send us the new updated information.