The nursing assistant courses available in Strongsville, Ohio are all found on this page. For any questions about their classes, please try calling the phone number shown here. Training listed here meets the curriculum standards of the state and has been approved by the registry.
Altenheim & Shurmer Place
18627 Shurmer Road,
Strongsville, OH 44136
(440) 238-3361
If you are planning on becoming a nursing assistant in Ohio, you will need to get certified first. Like the other states, to be a nursing assistant in the state of Ohio, you must be able to enroll in a certification training program and complete it. After you finish the classes, you can then try to apply for the state license exams to get added to the state registry.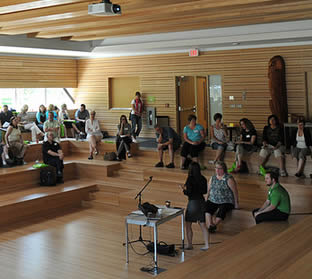 Keep in mind that in this state, their CNAs are referred to as STNAs and that as a students of a nursing assistant training program you will need to complete the required amount of hours of instruction before you qualify to take the exams.
The training programs for this state consist of a total of 75 hours. These hours will be divided into 16 hours in the classroom for lectures and 59 hours doing practical training, with some supplemental lectures. To complete the program, you must be present in all of the training days. If you were able to miss some classes or complete the required 75 hours of training, you are given 60 days to make up for you absences. To be accepted into a state-approved program, you will need to provide your high school diploma, undergo physical examinations, and pass the state and federal criminal background checks.
The great thing about working as a nursing assistant in Ohio is that you can be employed by a licensed healthcare facility as a nursing assistant for 4 months even if you are still not the NAR. These months are cumulative so if you quit before your 4 months are up and get hired by a different facility, you will not be given another 4 months. You can only be hired as a nurse assistant for more than 4 months if:
•     You are competent to provide to the patient's nursing assistant services.
•    Successfully completed the training requirements and passed the competency tests.
•    Your hiring facility has received confirmation from the Registry about your certification.
The certification process consists of you completing a training program and then passing the competency exam in order to gain entry into the Nurse Aide Registry. The competency exam consists of a written and a clinical skills test. To get into the Registry, you will have to pass all the exams. If you are able to find work within a year from getting your license, you can be eligible for reimbursement. You will be paid for all the expenses you incurred during your training such as fees for textbooks.
The city of Strongsville is a part of Cuyahoga County. It is another suburb of Cleveland. This city was named after John Stoughton Strong, who was the leader of the group that founded the village. Strongsville is also called as the "Crossroads of the Nation". According to the census of 2010, their total population was around 44,750 people. They have a total area of approximately 24.65 sq miles, where its majority is land. The population density of the city is estimated to be around 1,779.6/sq mile. Nearby areas include Columbia Township, Brunswick, North Royalton, Hinckley, and Berea.
Health care providers that can be found in the city include Ohio Primary Site, Strongsville Family Physicians, Global Healthcare, Falling Water Health Care Center, Metrohealth Strongsville Medical Group, Heritage Healthcare, and Kemper House Strongsville. photo attribution: ufv