All the available state tested nurse aide schools conducting training programs that are located in Parma, Ohio are listed below. To find out more, you can call a facility representative directly or NATCEP at (614) 752-8285.
Broadview Multi-Care Center
5520 Broadview Road, Parma, Ohio
(216) 749-4010
http://www.broadviewmulticare.com/
Legacy Health Services
12380, Plaza Drive, Parma, OH 44130
(216) 898-8399
http://www.lhshealth.com/
There are a number of young students who are looking for a change to work in the field of health. Right now, one of the professions that have the highest demand is the nurse aides. According to the experts at the Bureau of Labor Statistics, the demand for this profession will continue to increase up until 2016. This means that there will always be work ready for fresh graduates.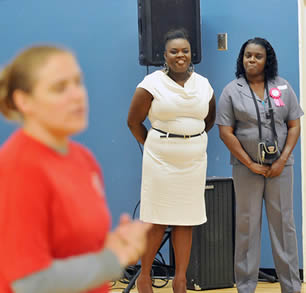 If you think that you what it takes to become a nurse aide in Ohio, you should then start looking for a training program to enroll in. Training programs that are approved by the state are required to offer 75-100 hours of training. The training can last from 5 to 8 weeks, depending on which program you enroll in. Although there are a lot of training facilities that offer nurse aide training, most of them are nursing homes and hospitals. Your training will consist of classroom lectures, laboratory works, and clinical duties where you will handle actual patients.
The great thing about working in this state is that you can already start getting paid as a nurse aide while you are still in training. The state allows a licensed nursing facility to let an individual work as a paid nurse aide for up to 4 months. Those 4 months is called "grace period". If you wish to continue to work as a nurse aide, you must get your name entered into the Registry by either pass the state's competency exam, apply for reciprocity, or get yourself deemed competent to offer nurse aide care by the Director of Health.
The competency exam consists of a written and a skills portion, which you have to pass both of them to get into the Registry. Upon initial entry into the Registry, your name will have an active status for up to 24 months. If you have an active status then that means that you are eligible to work as a nurse aide for a health care facility. To keep your license, you must renew it by being able to provide proof that you were able to work for at 7 ½ consecutive hours or 8 cumulative hours within the last 24 months.
The City of Parma has been able to provide a number of highly qualified nurse aides. With a total population of 81,601 people, this city is the 7th biggest city in Ohio. With its large population, you will not wonder why there are a number of healthcare facilities in the area ready to take care of the people's health needs. photo attribution: ufv