If you are looking forward to being a certified nursing assistant, here are some of the necessary skills that you will need to possess. These are important as they are skills that you would have to use on the job everyday.  These CNA skills can be learned or acquired and you will find that with proper training and practice things will come more easily.
Certified nursing assistants are expected to take care of elderly people, the physically incapacitated, as well as patients who are in the process of recovery.  They are needed to assist nurses and physicians in some aspects of their job, and duties will often be performed under their guidance.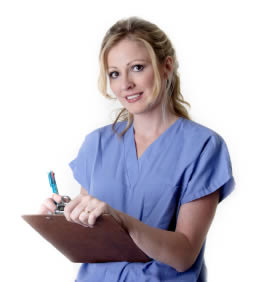 To become a good CNA, you have to learn these basic skills:
Basic care for patients
Understanding of medical terminology
Following proper safety regulations
Observing patients
Reporting incidents regarding patients
Looking after some of the requirements for your patient
Looking after the needs or requests of your patient and knowledge of CPR
These are the basic skills that you need to know once you become certified.  They will be the daily tasks and routines that you will need to perform that you will encounter in your daily rounds.
Basic care includes:
Bathing the patient
Helping them with their bathroom activities
Cleaning them and dressing them
Feeding and nourishment
Measuring and recording vital signs
Maintaining emotional support and well-being
These duties need some proper discretion as to avoid making the patient feel embarrassed and that would need some time to develop. You also will be the one to handle your patient's requests.  You have to be immediate and quick in your response as they can sometimes be for emergencies and may mean a matter of life and death.  You also need to alert regarding any changes that a patient may have after taking some medication or food so that you could report them immediately to the nurse or physician available.
Minor incidents need to be reported as well and a keen observation would be one of the necessary skills that you would need for it.  Knowledge of CPR is a good thing to have in such cases especially when there is nobody else around who is capable of administering it to the patient. You would also need to fill-out forms for your patient's charts and also to check for their vital signs as well.  These skills are all taught in school and a good grasp of them is required before you become certified. Knowing the terminologies and the proper information to fill is a necessary part of your job.
Becoming a certified nursing assistant is a major responsibility.  You will be the one to be in constant contact with the patient and so would be the first to notice any sign of change in them.  Knowing what to do in emergency cases and giving the proper information to the person in charge would be some of the major skills that you would have to master in order to be efficient in your job.  Handling your patients both emotionally and physically well is also another skill that you need to master to have a good relationship with them.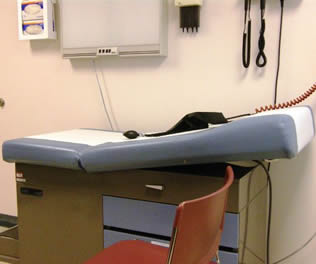 CNA Clinical Skills Test Checklist
One of the most important things to learn and take to heart when you are getting your certification is the clinical skills test checklist.  It accounts for more than half of the passing grade in some states which gives you more reason to focus on this particular aspect well.  Most test takers find the theoretical exam much easier than the practical skills test, where they will be scrutinized very carefully on how well they can deliver the skills that they have learned for the few months of CNA training.  Execution can sometimes be very tricky especially if you have not practiced well during your clinical sessions at the training center.
The certification exam is your day of judgment on your path to becoming a full-fledged nursing assistant.  By being able to pass this test successfully, you will gain the opportunity to work as a nurse aide in any public of private health institution in your state.  Taking the type of work that a health care professional will be involved with in their future employment, the state has made stringent rules on the certification exams.  One will be tested carefully if they really know the nature of the undertaking that lies ahead.
This can be determined more carefully during the clinical skills test which can usually be the second part of the certification exam.  In this test, you will be asked to demonstrate predetermined or randomly selected skills which you have learned during your training.  It is at this point where you will be assessed on whether you can really do the tasks that shall be demanded from you once you get hired.
You may be tested on any of the following skills depending on the state where you will be taking your exam: Hand washing, assisting patients with the use of a bedpan, using transfer belts for ambulating patients, cleaning dentures both upper and lower, feeding, dressing, and giving bed baths to patients, giving passive types of exercises to the patient, positioning the patient on his or her side, putting snit-embolism stockings to the patient, counting a patient's radial pulse and respiration, using protective personal equipment, measuring solid and liquid outputs of the patient, determining a patient's blood pressure, providing nail, mouth and foot care to the patient, giving catheter and perineal care to the patient, and transferring a patient to a wheelchair with the use of transfer belt.
Mastering each of these CNA skills is very important if your state requires you to perform randomly selected skills during the certification exams.  You need to pay careful attention to each and every task that you are required to do as well as perform all of the required skills with ease and perfection.  It will be the only way to make sure that you pass the test.  Prepare your mind well before taking the exam.  Panic, which is a very common experience among first time test takers, can be avoided if you are mentally as well as physically prepared to do all of the said tasks.
CNA Clinical Skills Help
Here is a list of the common CNA skills & tasks you will perform as a certified nursing assistant: