The ability of the heart to pump blood out of the heart towards the body is called the cardiac function. It can be measured by means of listening to the apical pulse, which refers to the pulsation that is located at the apex of the heart. For a person who is healthy, the heart can be located wherein the apex is in the left portion of the chest that points down and towards the left. This is otherwise known as the PMI or the point of maximum impulse.
The evaluation of the apical pulse is the most reliable non-invasive means of assessing the cardiac function. For every pulsation that you will hear, it is the combined two sounds called the S1 and S2.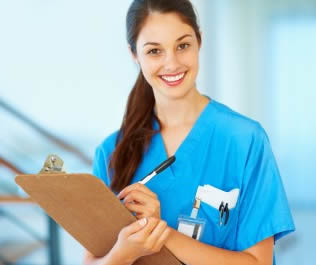 – S1 – it is the sound that can be heard during the closure of the tricuspid and mitral valves at the end of the filling of the ventricles and just prior to the start of systolic contraction
– S2 – it is the sound heard during the closure of the pulmonic and aortic valves at the end of the systolic contraction
To determine the apical pulse, it is vital to make use of anatomical landmarks to correctly place the stethoscope over the apex of the heart because it is in this way that the heart sounds can be heard clearly. The heart rate refers to the number of times that the heart beats over a one-minute period. The stethoscope is the device used in listening to the sound of the apical pulse as it amplifies sounds.
Below are the steps when measuring the apical pulse:
1. Feel the first rib by looking for the clavicle or collarbone. This can be felt on the top of the rib cage. The first rib is the one that can be felt directly below the clavicle. The space in the middle of the two ribs refers to the intercostal space.
2. Count the ribs going down. From the first intercostal space, move the fingers going down the fifth intercostal space by counting the ribs and this space is situated between the fifth and sixth ribs.
3. Draw an imaginary line running from the middle of clavicle on the left side through the nipple and this is referred as the mid-clavicular line. The apical pulse can be felt and heard at the intersection of 5th intercostal space and mid-clavicular line.
4. Use the stethoscope by putting the earpiece on the ears and holding the diaphragm part of the stethoscope. Warm the diaphragm by rubbing it.
5. Position the diaphragm of the stethoscope on the area where the apical pulse is found. Instruct the person to normally breathe. A lub-dub sound can be heard and this is considered to be a single beat.
6. Count the total number of lub-dub that can be heard over one minute period. This will determine the apical pulse rate. A watch with a second-hand is used in counting the apical pulse.
How to Record the apical pulse rate and determine if it falls to the normal range:
– Newborns to three years old: 80-140 beats per minute
– Four to nine years old: 75-120 beats per minute
– Ten to fifteen years old: 50-90 beats per minute
– Adults: 60-100 beats per minute