Below are schools in Jackson, Wyoming that are available for enrollment of certified nurse aide classes. Those who join will get to practice commonly used medical skills and gain the experience required to pass the license exams. If you want to find out more, please call the program director using the contact details provided.
Central Wyoming College Outreach
625 – East Broadway, City
Jackson, WY – 83001
(307) 855-2128
www.jackson.cwc.edu/
Enrolling into an approved CNA course is the first step in becoming a certified nurse aide. Like any other profession, you must learn the proper knowledge and skills that you will need to handle the different situations that you may encounter once you work as a full-time nurse aide. Since nursing assistance is a very popular profession nowadays, you won't have trouble looking for a suitable course. You can find a course offered through any of the following: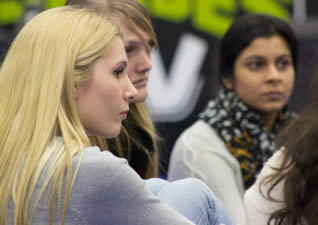 –    Hospitals
–    Nursing homes
–    Community colleges
–    Vocational schools
–    Technical colleges
–    Long-term care facilities
–    Government organizations
–    Assisted Living Centers
Each institution has varying tuition fees for the training. On average, it may cost you around $600 – $1,000 for training alone. Not to worry though. You can easily get this cash back once you get certified. Nurse aides are very in demand throughout the country. This means that you won't have any problem looking for a job.
Once you complete your training, the next challenge is to take the certification exam. This exam consists of a written (oral) test and a clinical skills test. If you pass both tests within one year after getting certified, then your name will be added to the Nurse Aide Registry, for a two year period. Passing the exam will prove to your potential employers that you are a competent nurse aide.
The NAR consists of all the names of individuals who have met the federal and state training and testing requirements. Employers are required to check each applicant's name if it is on the Registry. According to the law, only a certified nurse aide may work long-term in a Medicare/Medicaid nursing facility. If you wish to check your status, you may do so by visiting https://cnaregistry.health.wyo.gov/.
In addition, of the $600 – $1000 you will pay for your training, you will also be required to pay an additional $98 for the testing fee; $60 for the application fee for the certification exam; and another $60 for the criminal background check fee. Seems a bit too much? Well, worry not. If you are employed or received an offer of employment prior to enrolling in a course, you may not be charged for your training and testing fees. All expenses, including payments for books, will be charged to your employer. According to the federal law, those who got employed after training and testing, but within one year after getting certified will be reimbursed by their first employer.
Jackson is a town that is a part of Teton County. It is located in the Jackson Hole Valley. This town is also the seat of government for the county and is a primary town of the Jackson, WY-ID Micropolitan Statistical Area. As of the 2010 census, their total population had reached up to a total of 9,577 residents with a population density of 3,200/sq mile. The total area of this community is approximately 2.95 square miles.
The Jackson Pediatrics PC, Teton Internal Medicine, Emerg+A+Care, St John's Family Care, Snake River Vein Clinic, J H Surgery LLC, St John's Internal Medicine, and the Teton Outpatient Svc are some of the many health care providers that are found within the area. photo attribution: ufv