Taking certified nurse aide training will give you the experience to be ready for the certification examination. Eligible courses in the town of Jackson, Minnesota are all found on this page. For any questions, please call the number provided below.
MN West Community and Tech College
401 West Street,
Jackson, MN 56143
(507) 847-3320
http://www.mnwest.edu/
The first step in becoming a nursing aide in Minnesota is to enroll in a nursing aide training class. The programs are available to anyone who wants to be a nursing assistant in the state. They will have to undergo screening first before they are accepted into a program. Once done with a program, they will be able to take the state exams. The state of MN will pay for the tuition of students provided that they pay for their training and testing before becoming employed. You can call the Department of Health at 651-215-8705  to learn how you can qualify.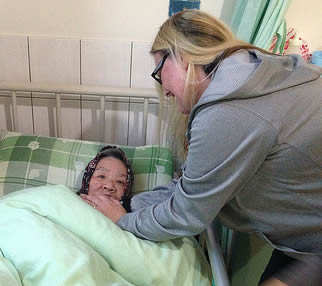 The exams are conducted by Pearson Vue. They consist of two separate tests which are a manual demonstration exam and a written multiple choice test. Applicants will need to pass both portions. You can find study materials and a practice test by visiting this page: http://www.asisvcs.com/indhome_fs.asp?CPCAT=0624NURSE
After you successfully finish the exams your name will be entered on the state Nurse Aide Registry. The Registry is a complete list of all the nursing assistants who were able to comply with both the state and federal requirements. Aside from giving certifications, they are also responsible for keeping track of those who are on the list.
If a CNA has any significant changes in his life, he must inform the Registry by filling out an Update Form. He must also include his social security number and address when submitting the form. If the CNA wishes to simply change addresses, then he may directly call the Registry at (651) 215-8705 or at their toll free number 1-800-397-6124.
If you are a nursing assistant license holder from a different state and wish to transfer and work in Minnesota, you will need to fill out an Interstate Endorsement Form. You can download the forms at http://www.health.state.mn.us/divs/fpc/profinfo/narinfo/Interstate2.pdf. The PDF file will already include the necessary forms, instructions, and all the NA Registry of the Country. You may need to wait for 30 business days for the processing to get done. There is not fee for the processing of the Registry.
The city of Jackson is the county seat of Jackson County. According to the 2010 census, their total population had reached up to a total of 3,299 people. Jackson has a total area of approximately 4.0 sq miles and a population density of 921.7/sq mile.
Health care facilities that are found in the city include Take Care Clinic at select Walgreens, Jackson Chiropractic PA, Lewis Chiropractic Center, Des Moines Valley Behavioral Health Services, Sacred Heart Mercy Health Care Center, Jackson County, Home Health Services, Sanford Clinic Jackson, and Community Health Service. photo attribution: eguchi_onion