On this page you'll find all of the certified nursing assistant classes in Montana categorized by their city. By clicking on a city link you'll be able to see which training facilities are available as well as their phone number and address. All of the programs shown are available for enrollment. The list includes all the health care facilities, college courses, occupational schools, and public schools that are found in the city.
Call the phone number provided to get detailed information about the class tuition costs, program schedules, and training curriculum. When inquiring about instruction remember to make sure the school is approved by the state of Montana and their classes can be used to meet the criteria to take the state certification exams.
CNA Classes in Montana by City
Becoming a Certified Nursing Assistant in Montana
Enrolling in a state approved training program in Montana is the best way to receive the education you will need to get your certification as a nursing assistant.  There are several institutions which offer this type of training in the state and one can avail of them for only a few hundred dollars compared to other medical and nursing courses.  Aside from that, they are also shorter in duration and one can even be guaranteed an employment even before they finish their course.  The demand for these types of workers is great as nursing facilities and other healthcare institutions require the assistance of workers.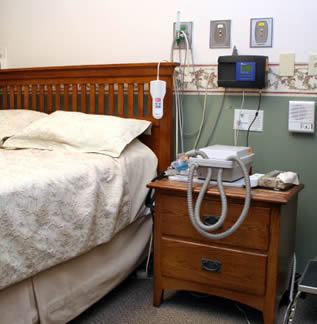 If you are seeking a kind of employment in the health care field which will not cost you a lot in terms of time and tuition fees, taking a nursing assistant certification program would be your best option.  CNA training programs do not cost that much for a person who is under financial constraints and can only afford an inexpensive education.  There is even the chance to take the training program for free if the facility will hire you while you are studying.
What Are the CNA Job Duties in Montana
Nursing assistant work is for those who like close contact with patients and can work long hours of physically demanding labor at times.  Nursing assistants are health personnel who perform minor tasks which are related with the patient's daily needs.  They help clean and arrange a patient's room, serve and help feed their patients, inform them with medical terminologies and risks, assist them in their transport and mobilization, bathe, groom, and dress their patients.  Nursing assistants are the one who also take a patient's vital signs such as body temperature and heart and respiratory rate.  They record and document a patient's progress with regards to a particular medication or diet.  They work under the supervision of registered nurses or licensed physicians and take orders from them especially when administering medication.
Popular Nurse Aide Training Facilities in Montana
CNA training programs are required to be approved by the Montana Department of Public Health and Human Services in order for their students to be eligible for state competency exams.  There are several schools and nursing facilities which offer training programs in the state of Montana such as the Community Hospital of Anaconda, Fallon Medical Complex, Big Sandy Medical Center, Pioneer Medical Center, Billings Clinic, Valley Health Care Center, and Stone Child College.  There is also the St. John's Lutheran Ministries who has a nurse aide training program for 80 hours and which will only cost a student $195 for the training and $35 for books and other study materials.
What are the CNA Certification Requirements in Montana
A prospective student of the CNA program should pass the physical examination, TB test and other immunizations, state and federal criminal background check as well as possess a high school diploma or GED.  They should also be at least 18 years of age. A typical certified nursing assistant in Montana can earn from between $10,000 to $15,800 a year or an average of about $9 per hour.  The salary can differ depending on your location, type of employer and length of experience which is all taken into account. Visit this link for all of the current nursing assistant certification requirements in Montana.
Do you know of any state approved health care training facilities that are not featured on this website? Or have you found any of the class information to be out of date? If so please contact us here to help us update the page and improve this site.