The certified nursing assistant training located in Billings, Montana that is open for enrollment is found on this page. Courses will give you instruction on how to care for residents of a nursing home and provide hands-on skills practice using common medical equipment and performing the duties of the job. For any questions about their programs, please call the number below.
St. John's Lutheran Ministries
3940 Rimrock Rd.,
Billings, MT 59102
(406) 655-5600
Eagle Cliff Manor Nurse Aide Training Program
1415 Yellowstone River Rd.,
Billings, MT 59105
(406) 245-9330
http://www.eaglecliffmanor.com
You cannot work as a nursing assistant in Montana if your name is not entered on the state's NA Registry. Your first step in getting on the list is to enroll in a state-approved program. You will be spending a total of 75 hours of classes and 16 hours of clinical exposure to complete the program. Once you completed the program, you may then apply for the license exams.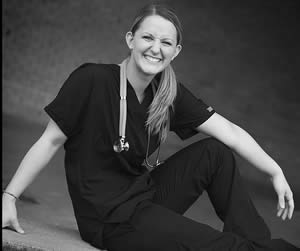 When applying, you must submit along with your application form other documents such as fingerprint cards, photo ID, passport sized pictures, the results for your TB test, your immunization records, as well as the results for your physical examination. To get your name on the Registry, you must pass both the written exam and the skills evaluation exam.
If you pass the state CNA competency exam, your name will be entered into the state's nurse aide registry making you eligible to work as a nursing assistant in the state. Licenses in the state need to be renewed every two years. To be eligible for renewal, you must have worked for at least 8 hours as a paid nursing assistant within that time. The state does not have any grace periods for renewal, so you will need to renew it on or before its expiration date. If your license has already expired, you may either enroll in a training program or take an evaluation tests in order to renew it.
The city of Billings is the county seat of Yellowstone County. It is considered to be the largest city in the state of Montana. It is also a primary city of the Billings Metropolitan Area. This metropolitan area is the biggest that is in between Calgary and Denver. According to the census of 2010, their total population was around 104,170 people. They have a population density of 3,081.9/sq mile. The total area of the city is estimated to be around 33.8 sq miles, where almost all of it is land.
Health care facilities that are located in the city area include Tallman Dermatology & Medical Spa, Fuller Family Medicine, Billings Clinic Heights, River Stone Health Clinic, Meier Family Chiropractic, River Stone Health Clinic, Rocky Mountain Vein Clinic PC, Acupuncture & Chiropractic Clinic, Big Sky Natural Wellness Clinic, Children's Clinic PC, and many more. photo attribution: meaganjean