The schools that are offering their nurse aide classes in Sidney, Montana are listed here. The course will teach you how to use the equipment and perform the tasks used on the job. In addition it will help prepare you for completing the written and skills exam to receive your certification. For any questions, just call one of the programs listed.
Sidney Health Center EC
104 14th Avenue NW,
Sidney, MT 59270
(406) 488-2300
Montana is one of the states in the U.S. which has a great demand for nurse aides nowadays. If you want to become a nursing assistant, then you will need to comply with both the federal and state's requirements. Becoming a CNA is one of the best ways to enter the medical field since it not only lets you gain entry into the medical field as a professional; it allows this at a fraction of the cost of other courses.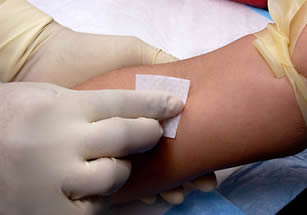 If you want to become a nursing assistant, you need to enroll in a state approved classes which provide the state's required number of training hours. You have to pass the physical test as well as those for your criminal background check. These programs offer you 75 hours of classroom lectures on different concepts such as infection control, roles of a nursing assistant, different ways of promoting safety, and other nursing concepts. You will also be spending 16 hours in an actual nursing home for the clinical portion of your training.
After you complete your training, you will then become eligible to apply for the license exams. When applying, you must be able to pass other tests such as physical exams, TB testing, as well as the background checks for criminal records. For the actual exams, you must be able to pass both the written and the skills evaluation exams to get your name on the Registry. The certification will allow you to work as a nursing assistant in the state.
This city is the county seat of Richland County. It is situated along the Yellowstone River. It is also located in between Glendive, MT and Williston, ND. This city is only a few miles from the border of North Dakota. According to the census of 2010, their total population had reached up to a total of 5,191 people. They have a population density of 2,125.3/sq mile. The total area of the city is estimated to be around 2.2 sq miles, where all of it is land.
Health care centers that are located in Sidney, MT include Sidney Health Center – Radiology, Richland Health Network, Sidney Health Center – Outpatient Oncology, Richland County Sidney, Healthnet LLC Data Center, Sidney Health Center Extended Care, Mental Health Center, and many more.