The certified nursing assistant classes that are found in Kalispell, Montana are included in the list below. School programs are authorized by the MT Department of Public Health and Human Services and will provide you with a curriculum containing both theory and hands-on skills practice.
Immanuel Lutheran Home
185 Crestline Ave, Kalispell, MT 59901
(406) 752-9622
http://www.ilcorp.org/
If you are looking for a way to work in the medical field, then you should think about becoming a nursing assistant. One has to finish a state approved training program first before being able to apply for the CNA certification in the state. All you have to do to start working is to get your name on the Nurse Aide Registry. As of the start of 2012, the state no longer issued any CNA/HHMAS cards. Verification for nursing assistant status will need to be done by going online at www.cna.mtv.gov.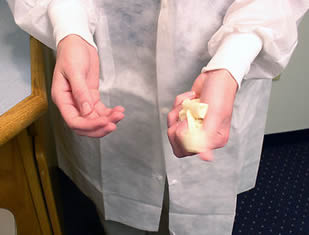 In order to get your name on the Registry, you must first enroll in a certified NA training course. It is important that you know how to properly handle the residents before you take care of them. To ensure your competency, you will then take on the competency evaluation exams after your training. The exams will be composed of a written and a skills evaluation portion, in which you must pass both of them. The applicant should be able to pass both of them as well as pass the state and federal background check.
Once these requirements have been complied with, the applicant would be entered in the state's nurse aide registry.Once your name is there, you will need to keep your name on the Registry by applying for renewal every 24 months. One requirement for renewal is that you must have worked for at least 8 hours within that time as a paid nursing assistant. There are also competency exams that must be taken every year to determine your skills.
Kalispell is the county seat of Flathead County. It is the largest city that is found in the northwestern part of the state. The name of the city is a Salish word that means "flat land above the lake". This city is a primary city of the Kalispell Micropolitan Statistical Area. According to the 2010 census, their total population had reached up to a total of 19,927 people. They have a population density of 2,605.7/sq mile. Kalispell has a total area of approximately 25.5 sq miles, where all of it is land.
Examples of health care providers that are in the city include Klemann Counseling, Western Montana Mental Health Center, Tamarack Medical Clinic, Northwest Health Care, Flathead Valley Chemical Dependency Clinic, Mental Health Center, Medical Office Management, The Health Center, Physicians Trust, Dialysis Center Inc., and many more.