The nursing assistant training courses in Wolf Point, Montana that are being offered as of the making of this page are found below. The program will teach you the fundamentals of nurse aide care and offer guidance in how to perform the tasks of the job. If you wish to know about their classes or requirements, just contact the number below.
Faith Lutheran Home Campus
1000 6th Ave. North,
Wolf Point, MT 59201
(406) 653-1400
Those who would like to work as a nursing assistant in the state of Montana would need to finish a nursing assistant training program first. They should look for a training program which has been approved by the state's Department of Health to ensure that they can take the competency exam after they finish the course. They would have to pass both the written and the skills test successfully in order to gain the certification and become a CNA and be entered into the state's nurse aide registry.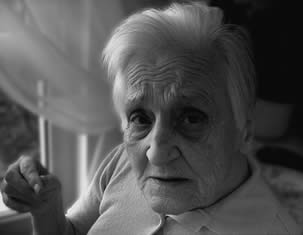 CNA licenses in Montana only last for 24 months. If you want to continue working as a nursing assistant, then you will need to renew it either before or on the day it expires. The state does not give a grace period so you have to make sure that you do not let your license expire. If it does, then you will have two available options in order to renew it. You may either enroll once again in a state-certified nurse aide training program or challenge a competency evaluation exam. When you take on the exams, you will need to contact the Headmaster at (406) 442-8656.
To renew your license, you must fill out the renewal application form and send it to the Nurse Aide Registry. The form will need the signatures of both the employee and the employer before it is sent. You may download a copy of the application forms at http://www.dphhs.mt.gov/cna/studentapplication.pdf.
With the new system, you may now renew your application online. In line with this, as of the start of 2012, the Registry no longer sends out any CNA or HHAS certification cards. If they will be in the need of their status verification, they can print out a copy by going to www.cna.mt.gov.
This city is the county seat of Roosevelt County. This community is considered to be the largest on the Fort Peck Indian Reservation. According to the 2010 census, their total population was around 2,621 people. They have a population density of 3,024.8/sq mile. the total area of Wolf Point is approximately 0.9 sq miles.
Health care facilities and providers that you can find located in the city area include Northeast Montana Health Services Inc., Chemical Dependency Services, Listerud Rural Health Clinic, U S Government Bureau of Indian Affairs, U S Government – Indian Health Clinic, Fort Peck Tribes – Community Health Representative, Mental Health Center – Courthouse, Northeast Montana Health Services Inc., and many more.