For the town of Bridgeport, West Virginia you can find the available nurse aide training below. Only top quality programs that have been authorized by the state registry are shown. You can learn more by contacting the institutions listed.
Meadowview Manor
41 Crestview Terrace,
Bridgeport, WV 26330
(304) 842-7101
The Heritage, Inc.
Rte 1,
Bridgeport, WV 26330
(304) 842-4135
The State of West Virginia is very strict when it comes to nurse aides. The passing of the Nursing Home Reform Act requires all nurse aide candidates to undergo proper training and get certified to work in any healthcare facility that's approved by the state.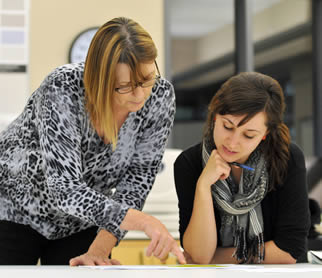 If you have never been certified before as a nurse aide, then they only way to for you get certified is to pass the Competency Evaluation Exam (State Exam). This exam is divided into two parts – a written/oral test and a skills evaluation exam. Candidates are given three (3) attempts to take the exam. These attempts are only valid within 2 years after completing their training. If a candidate fails to pass within 3 attempts or within 2 years, then the candidate will have to undergo retraining before he or she can reapply once again.
Completing an approved training program is one of the requirements to qualify for the State Exam. The most common way to establish eligibility is to successfully complete a Nurse Aide Training Program or NATP. NATPs comprises of 65 hours of classroom/lab works and 55 hours of practical training. Students are supervised by a qualified CNA Instructor during the clinical portion of the training.
Health care instructors cannot easily take charge of student nurse aides. If a registered nurse wants to work as a CNA Instructor they must undergo proper training. The RN must also have sufficient knowledge and experience in providing nursing services in a long-term care facility.
An aspiring candidate can be exempted from the training and apply for the State Exam directly if the candidate was able to take the Fundamentals of Nursing within the last 2 years. The candidate must also have done 32 hours of clinical training in a Medicaid/Medicare nursing facility.
A nurse aide can work as long as his certification remains active. To keep your certification active/current you'll need to renew your certification every 2 years on or before the day it was issued. The state requires that nurse aides provide proof of employment for at least 8 hours to qualify for renewal. No CNA is allowed to continue working with an expired certification.
West Virginia allows nurse aides with current certifications who arrive from other states to apply for reciprocity. To be able to apply their license should still be active and they must have a good relationship with the state they came from.
This city is a part of Harrison County. Its beginnings can be traced back before the Revolutionary War. The earliest settler that came to the area was John Simpson, who gave his name to the nearby creek. As of the last census, the total population of this city was 8,149 people. They had a population density of 880.4/sq mile. Bridgeport has a total area of 8.3 sq miles.
The health care centers and providers that are found in this city include All Med, FMC Clarksburg, United Hospital Wound Care Center, Tygart Valley West Taylor Clinic, United Hospital Center Inc., United Hospital Center, Bridgeport Express Care, United Hospital Wound Care Center, MedExpress Urgent Car, and Doctors' Quick Care. photo attribution: ufv