Want to find out how to write a CNA cover letter for best results? When you apply for a job as a certified nursing assistant, be clear in your cover letter when and this includes your education, training, work experience, and dedication to the health profession. There may be a tight competition in applying for the job so it is essential that you express yourself in the best possible way.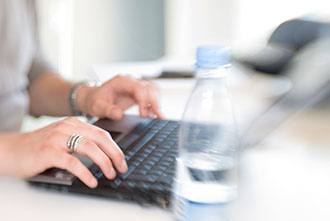 CNA's or certified nursing assistants are the ones who help patients of different ages with various healthcare needs. They work under the supervision of a Registered Nurse or a Licensed Practical Nurse. Nursing assistants work in different settings including the hospitals, nursing homes, adult day care centers, assisted living facilities, and personal homes. These professionals are the eyes and ears of their supervisors and like the nurses they have day-to-day contact with patients. This makes them the ones to relay pertinent information to the nurses supervising them.
The key to the success in getting the job is to have an effective cover letter for the job application as a certified nursing assistant. It needs to be written concise as well as standardized. The cover letter is a direct expression to the employer having the goal to convince them that you are the person that best fits the job. It must be read like you are actually specially writing to the employer rather than just writing a general letter. A connection needs to be built because this will also reflect your understanding of the job.
When you have gathered information already, it is now time to begin thinking as to the content of the letter. It is essential that you include relevant skills as well as your experience similar to the position when you write the cover letter. Talk a little about your personal life but be certain to relate it to professional life as much as possible. Be sure to show your enthusiasm and passion for the job position.
Below are some tips that can help you in further improving your cover letter in order to obtain bigger chance in getting hired for the job.
– As much as possible, try relating your work experience as well as skills to the projects which the company has involvement with. Moreover, connect them to the position which you are applying for.
– Separate the cover letter from your resume. The two are different so make sure that both do not say the same thing.
– Be direct to the point by making the cover letter not too long. One page should be enough for length.
– Be certain that you do not commit errors especially with regards to formatting, grammar, and spelling. Use only one font as well as font size for uniformity.
– You must send a cover letter when applying for a job even if you are not asked to. This is going to add a personal touch showing the employer your willingness in getting the job.
– Remember to thank the employer for considering your application and for devoting his or her time.
Here is an example of a nursing assistant cover letter for employment – Image
Visit this page to learn how to write a CNA resume.