Certified Medical Administrative Assistants, which are also known as the Medical Office Assistant or the Medical Office Secretary, is an acknowledged certification nationwide for Medical Administrative Assistants. It shows one's ability in performing routine administrative tasks in the clinic or office of the physicians in order to keep it running with efficiency.
Medical assistants play an important role in the daily operations of a lot of medical practices. They offer valuable support to the physicians, nurses, and other licensed professionals who belong to the medical field.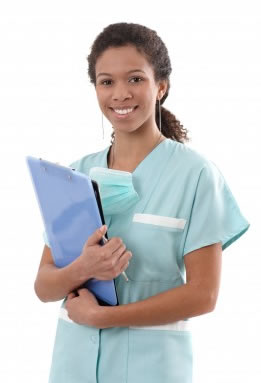 Among the essential tasks that the Medical Administrative Assistants perform include the following:
– Reviewing and answering practice correspondence
– Operating computer systems or other kinds of technology for accomplishing various office tasks
– Answering calls, making schedules for appointments, greeting different patients, and maintaining files
– Doing an update and maintaining patient as well as other practice-precise information
– Coordinating the collection and the preparation of several operating reports including the time and the attendance
Other tasks that the Certified Administrative Assistant can do also include:
• Preparing patients for exams
• Performing clinical tasks which are routinely done
• Taking the histories of the patients
• Obtaining vital signs including the temperature
• Measuring the blood pressure of the patients
• Measuring the weight and height
The role of the medical assistants is indeed a mixture of administrative work and interacting with various patients. They will be reporting to either a nurse or a doctor. They will be giving assistance in the management of several tasks. Becoming a medical assistant gives one the opportunity to be able to work in clinics or hospitals and in private medical practices.
The Certified Medical Administrative Assistants are trained professionals who work in providing customer service. As mandated by HIPAA and JACHO, they stay current on each and every regulation and policy on the collection, storage, as well as on the dissemination of patient information. They act as the key players to provide facility support services related to healthcare. In addition, they hold the responsibility for all of the medical records to be accurate and they ensure the smooth running of the medical facilities.
It is vital that the medical administrative assistants have exceptional people skills because most of their time at work is spent in having interaction with both of the medical staff and the patients. It is important that they act professionally especially when they deal with different kinds of patients because these patients may be too moody. Another essential thing that the medical assistants need to do is to be able to handle stress without having to lose their cool. Due to the multiple tasks that they perform, handling stress is vital and this comes along with calming themselves even until the workday ends.
Administrative medical assisting is a skilled profession which is suited to the individuals who have field-related knowledge that has been developed through formal training. They should be excellent with communication and are highly proficient in using the computers.