Certified Nurse Assistant instructors are the registered nurses having wealth of experience in the field of his or her profession as well as of teaching. These instructors have the responsibility to teach certified nursing assistant training courses.
CNA instructors play a major role as they impart their knowledge to those who have interests in this healthcare occupation. They have the knowledge of the medical duties required on the job, especially that they have already experienced caring for elderly and all-aged clients in a setting for a minimum of two years. Moreover, they have completed a CNA instructor certification program already.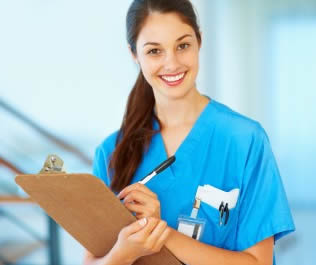 The responsibilities of Nurse Aide instructor include the following:
• to develop lesson plans
• teach theory as well as clinical skills
• supervise and observe the progress of the students
• makes clear of the role of nursing assistants
• maintains both the attendance and grade records
In order to be qualified as CNA instructor, it is required that the candidate holds a RN license and a two-year experience of practice. The course for the instructors as well as the duration of the course is being planned by the Department of Public Health and varies according to the state.
The steps to become a Certified Nurse Assistant instructor:
1. Look for an accredited school wherein the training school is given approval by the local nursing board. The training to be undergone is being offered by the CNA instructors who are employed in nursing schools or community colleges.
2. Make sure that you have the right qualifications before starting like having a work experience for one to two years as LPN or RN in medical setting. It is also needed to have completion of the training program that is conducted by a Long-Term Care Association which is the Train-the-Trainer Certification Course and the following requirements must be provided:
copy of registered nurse license
work experience with 2 years minimum
resume
copy of Social Security Card
address
contact number
additional requirements: excellent communication skills, critical thinking, and current basic life support certification
3. It is essential to have knowledge about the duties of instructors such as:
being proficient in theory and clinical practice by preparing lesson plans and executing them
have a design of teaching method that is informative and interesting
guarantee that the students become thorough and competent with theory and study of nursing; make certain that even if the medical topics are complicated the instructors need to communicate without leaving whatever scope for confusion
4. Be updated with medical developments and reports especially that medical science is a wide scope with lots of new medical concepts.
5. Do supervision and observation to the students at the time of clinical skills training. Also, do an evaluation of the theoretical knowledge by means of testing. Other things important to be done are to teach nursing assistants, LPN and RN's role, stressing to provide quality nursing care to clients, maintain client's confidentiality, and follow the work ethics.
6. Take into consideration how the work hours of a CNA instructor will impact your career life. Options may be available as to work part-time or even full-time. Preferences are open whether to continue to work in a healthcare setting or to go on with the coaching profession.
To learn more about becoming an instructor in your area you should contact your local Nursing Assistant Registry. They will be able to direct you to further information about the resources needed and steps required to become certified. Additionally, you can visit this page to learn more about how to become a medical assistant instructor.