On this page you'll find all of the currently available CNA classes in Alaska listed by their city location. This list contains private training facilities, health care programs, and public colleges. For detailed information about the classes available and their contact details click on one of the links for a city below.
To get your certification in Alaska you need to enroll in a program that offers a minimum amount of hours of instruction. Currently the state requires programs offer 140 combined coursework and hands-on practice in a clinical environment. Follow this link for more information about CNA requirements in Alaska.
CNA Classes in Alaska by City
Getting Certified as a Nursing Assistant in Alaska
One can apply for CNA classes in Alaska in order to work there as a certified nursing assistant.  The healthcare field is one of the areas in which employment is said to increase in demand for the coming years just as it is already doing now.  There are various ways to enter as a nursing assistant in Alaska but taking nurse aide classes in the state is one of the surest.  Aside from getting to know the facility which would be hiring you, you also get a background of what it is like to live in that state as well as assess the job opportunity by yourself.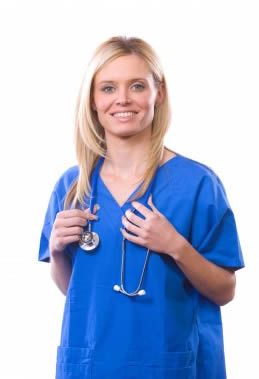 Nursing assistants are usually needed in order to feed, bath, dress, transfer patients, arrange the bedding, and assist in the personal grooming of patients who cannot do these on their own.  They work under the guidance and supervision of either a registered nurse or a licensed physician which oversees a nursing facility of other medical institutions. Alaska had projected some growth in the employment opportunities for nursing assistants as the population growth continues and there is more and more demand for health services outside of hospitals.  Expenses in hospitals are often not practical for those who need long-term personal care and so more and more people are being entered into nursing homes for their needs.
How Many Job Openings For CNA in Alaska Each Year
The average annual job opening for nursing assistants is about 2,000 and so one can expect to find work waiting for him once he finishes the training program and pass the competency exam for nursing assistants.  But one also needs to study his options first before going to Alaska to find work.  The state suggests that you do some research on the internet first and confirm your employment through phone or email before coming directly to the state.  There are some scams which are rampant in the internet which promotes employment in Alaska although they are not really connected with any institution there at all.  You may end up wasting a lot of effort and time aside from money if you go straight there when you do not have any secure employment.
Living in Alaska can be pretty expensive as most of the places can only be accessed by plane or ship.  So you really need to study your options first.  You may need to bring with you several thousand dollars in spending money as you look for work.  You may need to check the Anchorage News or the Juneau Empire to know about available job openings first.
How Much Does a Nurse Aide Make in Alaska
The hourly wage of a nursing assistant in Alaska can range from $12 – $21 depending on your work experience and the location of your work.  This can mean a monthly average of about $2,800 or an annual income ranging from $26,300 up to $44,090.
There are high openings for this type of work in Alaska aside from the tourism-related type of jobs which peaks in the summer. You can contact the Alaska Department of Commerce, Community and Economic Development Division of Corporations, Business, and Professional Licensing to know more about nurse aide certification. The fee is about $279 and the training required 140 hours of both classroom and practical training.
Do you know of additional CNA training programs that are missing from our directory? If so please contact us here and we will add them to this website. In addition if you notice any information that is out of date, please let us know.