The CNA Classes in Juneau, Alaska that are open for enrollment are all listed on this page. Included in the list are the available health care nurse aide training programs that are being offered in the city as of the making of this post.
University of Alaska Southeast Nurse Aide Course
11120 Glacier Highway,
Juneau, Alaska 99801
(907) 796-6131
To be able to take the nursing assistant examination in the state of Alaska you need to take a state approved training program. The CNA program should offer at least 140 hours of total training, including 80 hours of clinical experience and 60 hours of instruction in the classroom.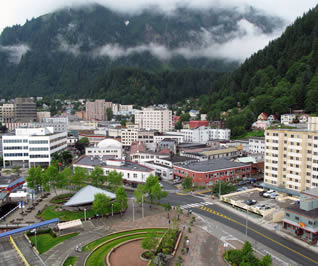 Applicants must also submit a completed application, fingerprint card, and consent to a state and federal background check before their license can be issued. Nurse aide certification training classes in Alaska take about 8-13 weeks to finish. You have to make sure the program is state-approved before you enroll. As a student, you will be learning different nursing skills that you will use to handle patients. Examples of these skills include vital signs monitoring, bathing the patients, offering them bed pans, cleaning and maintaining their catheter patency, as well as post mortem care.
After taking an instruction course you must pass the competency exams within 24 months. The exams are a written test and a manual skills demonstration test. The written test is a multiple choice test consisting of 70 questions covering basic nurse aide procedures. For the manual skills exam you will need to demonstrate successfully five different skills in a medical environment. Those who pass both portions become certified to work and placed on the nurse aide registry. Once placed on the registry you will need to send verification of working as a nursing assistant for each 2 year period to remain active. You can get more details about registry requirements by calling (907) 269-8161.
Juneau is both a city and a Borough. It is situated on the Gastineau Channel. This city is considered as the capital of the State of Alaska. The name of the city was derived from gold prospector Joe Juneau. According to the last census taken there, their total population had reached up to a total of 31,275 people. It has a total area of approximately 3,255.0 sq miles and has a population density of 11.3/sq mile.
Health care facilities that you can find serving the city include Torrence Colleen LPC Inc., Southeast Medical Clinic, Juneau Public Health Center – Southeast Regional Nurse Manager, State of Alaska Behavioral Health Division, Reifenstein Dialysis Center, East Care Acupuncture Clinic, and many more.