The nurse aide schools located in Kotzebue, Alaska that are open for enrollment are listed here. If you know of other certified classes that are being offered as of the moment, contact us and we will add them to this page.
Alaska Technical Center
P.O. Box 51,
Kotzebue, AK 99752
Program director: Cindy Lincoln RN
(800) 478-3733
Email contact:clincoln@nwarctic.org
The state of Alaska does not allow nursing assistants to work without a CNA license. It is not very hard to become a nursing assistant in this state. Alaska is one of the best places to work as a nursing assistant because of its high pay grade. With most programs offered in the state, one can become a nursing assistant within 2-6 months.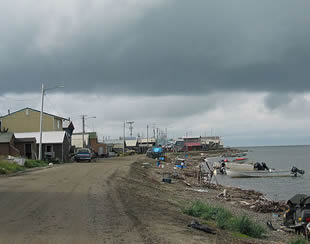 The most important things that you have to take note of is completing a training program, and passing the competency exams as well as the federal and state background checks. To receive your nursing assistant certification in the state of Alaska you need to take a total of 140 hours of licensed training. The training program must consist of at least sixty hours of class teaching, and eighty hours of clinical experience. Upon completion of the program, students must fill out an application, pay a fee, send in a fingerprint card and photo ID, and pass a background check to become eligible to take the certification exam.
This city is situated in Northwest Arctic Borough. The city was named after the Kotzebue Sound, which in turn was named after Otto von Kotzebue. According to the census of 2007, their total population had reached up to a total of 3,152 people. It has a total area of approximately 28.7 sq miles, where 1.7 square miles of it is water. The city's population density is estimated to be 114/sq miles.
Examples of health care centers and providers that you can find serving this city include Take Care Clinic at select Walgreens, Maniilaq Health Center – Family Crisis Center, Maniilaq Health Center – Family Services, Maniilaq Health Center – Counseling, and many more. photo attribution: fncll