The CNA Programs listed in Willmar, Minnesota are all shown on this page. These course will provide you with hands-on skills training as well as examination preparation. Call to speak with a school representative to get more information about the latest enrollment opportunities.
Ridgewater College
2101 15th Ave. NW, Willmar, MN 56201
(320) 222-5200
http://www.ridgewater.edu
If you wish to be a nursing assistant in the state of Minnesota, you must pass the state exams. The state exams is composed of two parts, a written and a practical demonstration. The written part will take a couple of hours while the practical demonstration will only last for less than an hour. You must pass both parts to be able to pass the exams and get your license.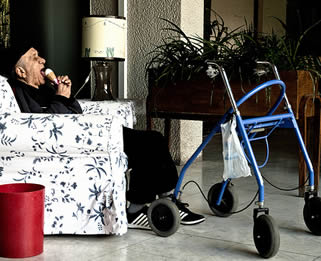 Most candidates for a nurse aide certification will choose to enroll in a school class rather than try to challenge the competency examinations directly. Joining a program will give you the knowledge of performing the skills and tasks used on the job and prepare you for the test. Before enrolling you should make sure the course is recognized by the state registry and offers the mandatory 75 hours of training. You can call the MN Department of Health at 651-215-8705, between the hours of 9-3, M-F for to speak with an adviser.
If you are a CNA from a different state that has a valid license and want to start working in Minnesota, then you may apply for reciprocity. When you apply, you must have worked for at least 8 hours within the past 24 consecutive months. You are also required to have a good relationship with your current state.
If an individual as any finding of patient maltreatment on the Registry and someone calls to verify about it, the caller will then be automatically transferred to the NA Registry Representative. If there is a finding on maltreatment, then the individual in questions will then be deemed unqualified to work in a nursing facility.
When applying for reciprocity, the applicant will need to fill out and submit the Intestate Endorsement Forms, which can be downloaded at http://www.health.state.mn.us/divs/fpc/profinfo/narinfo/Interstate2.pdf. The link will already contain the instructions on what to do with the files. It normally takes 30 business days to complete the processing if there were no discrepancies found.
Willmar is the county seat of Kandiyohi County. According to the latest census taken there, their total population was around 19,610 people. They have a population density of 1,549.9/sq mile. The total area of the city is approximately 13.6 sq miles, where only 1.8 square miles of it is water. Major roads that you can use to access the city include U.S. Routes 12, 71, as well as State Highways 23 and 40.
Health care centers that you can find serving the city include Linden Chiropractic Clinic, Family Practice Medical Center, Family Surgery Center, Allergy & Asthma Specialty Clinic, Affiliated Community Medical Centers, Audiology Center Inc., Acupuncture Chiropractic Clinic, Accuquest Hearing, Goosmann Chiropractic & Homeopathy, Alternative Health Practitioners, and so much more. photo attribution: simajr