The CNA salary in Vermont can depend on several factors including the city of employment, the level of ones experience and the type of health care facility. Certified nursing assistants are one of the most in demand professionals in the field of health care. For this reason there are many job opportunities all over the state of Vermont. This state is considered one with a high cost of living. Starting CNAs working here earn an average hourly rate of $13.01 as well as a mean annual salary wage of about $20,000 to $32,000.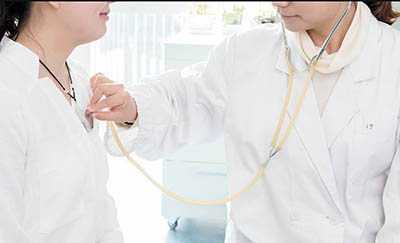 It is up to the employers whether certified nursing assistants will be earning less or more per year. Employers are regarded as one of the influential factors in determining salary wages. Most employers require nursing assistants to have work-related experience already. In this way, they will not have to spend extra budget to send the employees for trainings. In connection to this, entry-level CNAs earn lesser wages compared to those who already have an experience. Also, benefits that they may take advantage of will differ.
Vermont nursing home employers often pay lower wages, than other medical facilities, however these kinds of facilities are good stepping grounds to gain work experience with reasonable pay. This is one of the reasons that most certified nursing assistants consider starting work for a few months up to a few years.
Hospitals as well as the private companies are regarded as those who provide higher salary wages. Moreover, when CNAs work in facilities offering high salary they will also be offered with better benefits that can be taken advantage of. The benefits that CNAs can enjoy include the following: insurance benefits, paid leave, retirement plans, and more.
Salaries of certified nursing assistants in Vermont do not limit to working in nursing homes or hospitals. There are different kinds of settings where CNAs can provide their high-quality service to other individuals.
Below are different healthcare job settings with the corresponding average annual income of certified nursing assistants in Vermont:
Home Care $24,000
Nursing Home $26,000
Home Health Agencies $31,000
Hospital $33,000
Self Employed $49,000
As many Vermont cities have a high cost of living, the wages paid are reflected in what certified nursing assistants earn over less expensive rural communities. The difference in pay rolls is because of the cost of living for different locations. Certified nursing assistants working in various settings may earn different incomes depending on the facility and experience level.
Below are cities situated in Vermont with the corresponding base salary that CNAs earn for each year:
Burlington $30,902
Colchester $30,902
Essex $30,902
Rutland $31,152
South Burlington $30,902
With the growing competition of professional jobs in the field of health care, it is indeed essential that one will have the determination to serve others. Dedication is also a key to work as certified nursing assistant in order to implement quality services to various individuals. It is important to keep in mind that earning minimal wage is not a hindrance to working hard as the income will continue to increase as years of experience will grow.
Visit this page to find CNA classes in Vermont listed by city. Check this page for the latest nursing assistant certification requirements in Vermont.