If you are searching for a school in Williamston, South Carolina that is conducting nurse aide training you can find them listed here. These classes are approved by the state of South Carolina Department of Health and Services and will allow one to take the license exams upon their completion.
Anderson Districts I & II Career and Technology Center
702 Belton Hwy
Williamston, SC  29569
864-847-3539 or 864-847-4121
If you want to work as a nurse aide in South Carolina, you must get certified as one. The only way a nurse aide is considered certified is if his name is listed on the state's Nurse Aide Registry. The NAR is a complete list of all nurse aides who met the federal and state training and testing requirements. According to the law, only nurse aides who are listed on the SCNAR will be allowed to work in a Medicaid-certified nursing home.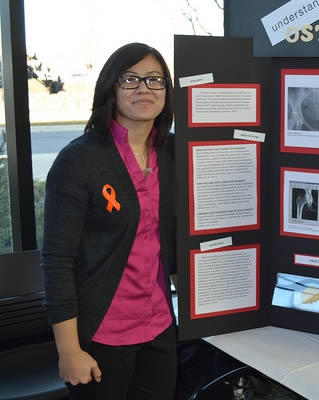 To begin the certification process, you will need to find a CNA training program and enroll in it. You must make sure that the program is approved by the SC Department of Health and Human Services to avoid any problems when you apply for the certification exam. Due to the high demand for nurse aides, you will find a number of training facilities that will offer such programs.  Approved programs will offer 100 hours of training, which will be divided into lectures and clinical practice. Before you are sent to the clinical area for the practical training portion of the program, you will first learn about concepts that you will use to when dealing with patients such as infection control, safety and emergency protocols, personal care, patients' rights and independence, and communication and interpersonal skills.
After completing the CNA program, the next step is to fill out and send your application for the certification exam. The application forms can be downloaded at http://www.asisvcs.com/publications/pdf/074101.pdf. You will also need to provide a copy of your SS number, birth certificate, photo ID, and proof of your training. All of these must be enclosed in a single envelop along with the payment fee of $101 for both the written/oral exam and the skills evaluation. In complete applications will not be processed. All applications must be sent to:
NACES Plus Foundation Inc.
8501 North Mopac Expressway, Suite 400
Austin, Texas 78759
After NACES receives your application, you will then receive your Authorization to Test Notice. This will contain information regarding your exam such as its date. If you are unavailable on your scheduled date, you must inform NACES no less than 5 business days to reschedule or cancel. If you inform them well ahead of time, you will not pay any additional charges to reschedule or cancel.
Both the knowledge exam and the skills evaluation will be given on the same day at approved regional testing sites. If you pass both of them, your name will be entered in the NAR. Pearson VUE will also send your CNA card within a few days after passing. If you wish to check your record, you may go online to https://www.asisvcs.com/services/registry/search_generic.asp?CPCat=0741NURSE.
This town is a part of Anderson County. This town was discovered back in 1842 and was named after West Allen Williams, the man who discovered it. It has a total area of approximately 3.6 square miles, where almost all of it is land. Its total population as of the last census was around 3,791 people. Its population density is 1,056.2/sq mile.
Examples of health care centers that you can find in the area include G & G Treatment Center, DDC- DNA Diagnostics Center, AnMed Health Wellspring, Anmed Health Pharmacy, Wellspring of Anderson Memorial Hospital, Lancaster Edward E & Associates, Williams Marion K, Eye Care Center, and many more. photo attribution: codnewsroom