The schools offering nurse aide training courses in Swainsboro, Georgia that are currently open are shown on this page. If you have any questions about enrolling in their instruction programs, please call the facility administrator using the number provided below.
Southeastern Technical College
346 Kite Rd.,
Swainsboro, GA 30401
(478) 289-2215
Website: http://www.southeasterntech.edu/
The first step in becoming a CNA is by completing a training program that is approved by the Georgia Medical Care Foundation. The GMCF was authorized by the Department of Community Health to oversee the Nurse Aide Registry and all the training and competency exam programs. This is to ensure that the care that is given by nursing assistants from Georgia is high-quality. It is very important that the fresh graduates from certified programs meet the hiring qualifications of Medicaid healthcare facilities.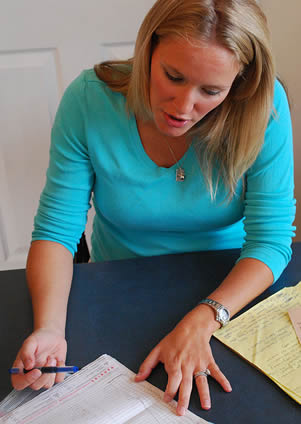 To complete a program, you must have a minimum of 85 hours of training and finish all the different parts of the training. Your training will be composed of classroom lessons on the concepts needed to take care of patients, laboratory skills training, and finally the clinical duties. A student will not be allowed to go to the clinical area for duty if he/she is not able to get a 100% rating in the lab.
After completing a program, the next step is to apply for the license exams. In applying, the most important thing that you must be able to do is to pass the federal and state background checks. Failing the checks for criminal records will automatically mean the rejection of your application. Having records that involve theft, abuse, or drugs may be grounds for the rejection of your application.
Swainsboro is the county seat of Emanuel County. The city is also known as the "Crossroads of the South" and the "Where Main Streets Meet". The city was established back in 1822 and was named after Stephen Swain, who was a state senator. The city has a total population of 6,943, during the last census. Its total area is approximately 12.7 sq miles, where all of it is land. Its population density is estimated to be 546.7/sq mile.
Health care providers and facilities that are in the city include Swainsboro Healthcare PC, East Georgia Healthcare Center, Clifton James D DO, East Georgia Healthcare-Swainsboro Pediatric & Adolescent Center, University Home Health Services, Surgeoncare Physicians of Georgia, Swainsboro Medical Clinic PC, and many more. photo attribution: komunews