The CNA programs in Hollywood, California are all shown to you on this page. Please call the phone number provided for additional details about nurses aid requirements, tuition fees, and program schedules. If you know other certification training programs that are being offered in this city, contact us and we will add them to the list.
Computer Institute of Technology Nurse Aide Training Course
11631 Victory Blvd., Suite 205/201,
Hollywood, CA 91606
(818) 980-0415
(Weekend Classes are also available)
According to the state rules, people with different educational levels can apply for a CNA training program. Completing a program is a necessary step in taking the state license exams. You must meet a specific number of hours to complete the program. Of this amount 12 hours can be through a CDPH-approved online course. In most program, it will take you a few weeks to complete. You can contact the Training Program Review Unit [TPRU] at (916) 552-8873 to verify a programs credentials.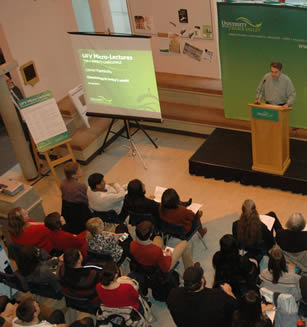 There are several different routes that you can take to become a nurse aide in California. To work as a nurse aide in this state, you have to be listed in the CA Nurse Aide Registry. You can do this by:
•    Completing a CA state-approved CNA training program
•    Completing Military training as a medic
•    Learning the concepts of the Fundamentals of Nursing as a registered nurse, LPN, or other healthcare professional
•    Applying for reciprocity
By accomplishing either of the first three mentioned will make you eligible to challenge the state's National Nurse Aide Assessment Program or NNAAP exam. This exam consists of a multiple-choice knowledge test and a random skills evaluation. If you pass both portions of the exam within 3 attempts and within 2 years of completing your training, you will be listed into the NAR and will receive your CNA certificate. It is currently conducted, scored, and released by Pearson VUE. If you wish to apply for the exams, you can get an application form from their website or apply directly at www.pearsonvue.com.
When applying, please make sure to complete the forms accurately. You must also make sure to provide all the necessary documents and payment when you send them. Payments must only be in the form of money order, cashier's check, or company check, and be made payable to the college that is associated with your appropriate Regional Testing Center. Personal checks and cash will not be accepted.
Once the Regional Center receives all necessary documents and payments, you will then be scheduled to test. If you are not available on your exam date, you are allowed to reschedule or cancel. To avoid any additional rescheduling fees, please notify the Regional Center at least 2 business days before your exam date. Please remember that all payments made are non-refundable.
The last route is only available to persons who are already listed in another state's NAR as a nursing aide. Reciprocity allows them to transfer their certification to California while still keep their name in the previous Registry. When they apply, they must have a valid certification and a clean record. All applicants will be required to undergo and pass the national background check.
CNA certifications in this state are valid for 2 years. To keep your name on the NAR, you must be able to work in a nursing facility while under the supervision of a registered nurse and successfully complete 48 hours of in-service training or continuing education. If you fail to renew, your certification will expire and you will no longer be allowed to work as a nurse aide. An expired certification can be renewed by taking a competency evaluation exam.
Hollywood is one of the most famous districts of Los Angeles. It is part of the County of Los Angeles.  It is situated in northwest of downtown L.A. According to the last census, they have a total population of 123,436. It is worldly known as the home of the movie stars. It has a total population of 24.96 sq miles and a population density of 4,945/sq miles.
Examples of health care centers that you can find in the city include All Saints Health Care, Health Care Alternatives, Meyers Group Health Care & Office Furniture, Paradise Home Health Care Services Inc, Golden Acres Adult Day Health Care Center Inc., R & G Home Health Care, Superior Care Home Health Agency, Blue Sky Home Health Care, A to Z Home Health Care, and Home Health Care Agency Inc. photo attribution: ufv