The nursing assistant schools located in Fontana, California are all found here. Included in the list are details such as contact numbers and addresses that you can visit. Call the facility to find out more about their program and how to enroll.
Fontana High School & Adult School
9453 Citrus Ave.
Fontana, CA 92335
(909) 357-5569
(Multiple classes are being offered here)
Certified nursing aides can be found in different healthcare settings. This is one of the reasons why they are very much in demand throughout the country. Becoming a nursing aide is a great career decision because of its job security and numerous opportunities for advancement.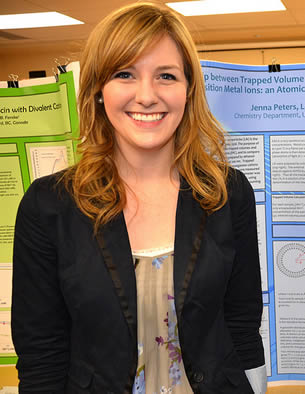 A nursing aide can be defined as a person who is trained to assist licensed nurses in providing nursing and nursing-related care to patients in different healthcare settings. The actual job description can be wide and involves a lot of tasks that might be discouraging to many. These professionals help in the patient's personal hygiene, assist in their treatments, and help with their daily activities and needs.
Since nursing aides work closely with the patients, it is important that all aspiring nursing aides learn to properly take care of the patients. The best way to do achieve this is for aspirants to enroll in a CNA training program that is approved by the state. These programs offer 150 hours of lectures and supervised clinical practice. Students will learn about infection control, mental health, safety and emergency procedures, communication and interpersonal skills, and other related concepts.
These programs are being offered by colleges, high schools, and even community training centers. There are also some programs which allow you to complete 24 hours of computer training. You should contact the (TPRU) Training Program Review Unit at (916) 552-8873 to learn more about approved courses in your area.
According to the OBRA of '87, a person can only work as a nursing aide if he is certified by the state that he is in. The Aide and Certification Section of the L&C Program is responsible for certifying nursing aides in California. The most common way of getting certified is by passing the certification exam, which is conducted by Pearson VUE at approved Regional Testing Centers.
You can only apply for the exam if you have received proper training. Completing a CNA program is one way of establishing eligibility to apply. Registered nurses, licensed vocational nurses, medics, and military corpsmen, who received similar training, can also apply for the exam.
The certification exam is divided into two parts – the written (oral) exam and the practical skills test. Both of these exams are taken on the same day. Aspirants will have 2 hours to answer all 70 items in the written/oral exam and 25 minutes to complete all procedures for the skills test. Aspirants must pass all the tests to get certified. Every applicant will be given three chances to pass the exam. These three chances must be used within 24 months after the completion of their training.
Another way of getting a CNA certification issued by the ATCS is to apply for reciprocity. However, this process is only for individuals who are already certified as nursing aides in other states. To be eligible for this process, applicants must have a clean record and were able to maintain an active certification. Applicants will be asked to undergo federal and state background checks as well as provide proof of their education and training.
Fontana has a population of almost 200,000 people, to be precise it has 196,069 according to the last census. It ranks second as the most populous city in San Bernardino County.  It also ranks 20th in the entire state of California. You can find Rancho Cucamonga, Ontario, Eastvale, Railto, Jurupa, and Lyte Creek just a few miles from here.
The most prominent health care facility in the city are the Kaiser Permenente-Fontana Hospital which is located on Sierra Avenue. You can also find the Sierra San Antonio Medical Plaza within the city. Other health centers include Fontana Cllinica Medica, Clinica Medica Familiar, Fontana Medical Industrial Clinic, United Family Care Medical Group, Cucamonga Valley Medical Group, and many more like them. photo attribution: ufv