The training classes for nursing assistant in Abilene, Texas that are open for enrollment as of the making of this page are all shown here in detail. For any questions about their programs tuition cost, schedules, or course curriculum, please call the number provided for you below.
Hendrick Medical Center
1900 Pine Street,
Abilene, TX 79601
(325) 670-2000
Sears Methodist Retirement System, Inc.
One Village Drive,
Abilene, TX 79606
(325) 691-5519
Coronado Nursing Center Nurse Aide Training
1751 North 15th,
Abilene, TX 79603
(325) 673-8892
To work as a nursing assistant in Texas you must become certified by attending a Department of Aging & Disability Services licensed training course and passing the state competency exams. When you enroll in a program you must submit a completed application, photo I.D, and pass a state and federal background screening. Once in the class you will receive instruction covering a variety of nursing related proficiencies, as well as general health care theory. The instruction is both classroom based and clinical, meaning you get actual hands-on skills training.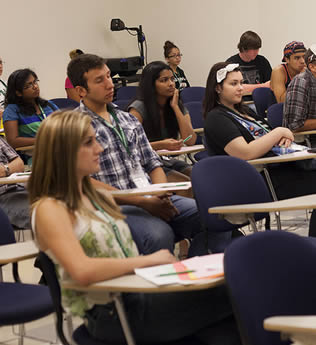 While in the clinical phase of your instruction you will learn skills such as: catheter care, measuring and recording vital signs, infection control, safety awareness, post mortem care, psychosocial skills & communication, transporting patients, observation skills, housekeeping, assisting with bodily needs, nourishment, range of motion exercises, and patients rights.
When you finish your class they can arrange a date for you to take the competency exams. If you need to set a date at a test location yourself you can call 1-800-444-5178 or (512) 467-0615 the phone number for the Nurse Aide Competency Evaluation Services. During the exam you will find that it is two part and consists of a written and a manual skills part. The written part is a multiple choice test that is made up of 70 different questions. The manual test will challenge you to demonstrate five different nurse aide skills at random in a medical setting. You must pass both parts within three tries in order to become certified as a nurse aide and entered in to the state registry. You can see if you were successful or check your status at any time by calling the automated registry helpline at 1-800-452-3934.
The state of Texas is open to nurse aides that have received their training from a different state. It offers them the opportunity to apply for reciprocity so that they can work in the state. When they apply, they should still have an active license and that they must pass the criminal background check. Certified nursing aides should have a good relationship with the state they come from.
The city of Abilene is a part of both Jones and Taylor County. The city serves as the county seat for Taylor County. It is also a principal city of the Abilene Metropolitan Statistical Area. According to the census of 2010, their total population had reached up to a total of 117,063 residents which makes it the 25th most populous city in Texas. It has a population density of 1,113/sq mile. The total area of the city is approximately 110.6 sq miles, where 5.5 square miles of it is water. Examples of the major highways that you can use to get to this city include Interstate 20, and U.S. Routes 80, 83, 84 and 277.
The Mental Health//Mental Retardation Center-Abilene Regional, Big Country Healthcare Services, Texas MidWest Surgery Center, Betty Hardwick Center, Abilene Primary Care Associates-Pllc, Walk-In Care Clinic, Diagnostic Management Group, Hendrick Occupational Health & Safety Service, Solaris Healthcare, Family Practice Associates, Medical Care Mission, and Concord Medical Group are some of the health care providers that you can find in the city. photo attribution: codnewsroom