The CNA training programs in Duluth, Minnesota that are shown on this page offer the most recent and up to date instruction opportunities you can find. By joining a state approved course you will be qualified to apply for the certification exam and become licensed and eligible to be hired upon completion.
Lake Superior College
2101 Trinity Rd.,
Duluth, MN 55811
(218) 733-7600
http://www.lsc.edu/
Before you can start taking care of the patients in long-term health care facilities, you must first have the knowledge and skills to do so. You can learn all these things if you enroll in a nursing assistant training program. Employees of this occupation are tasked of taking care of patients with the use of basic health care procedures & tasks. When they work, they are under the supervision of a registered nurse.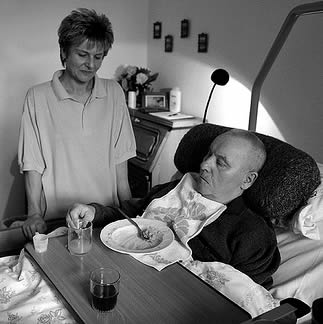 During instruction you will receive hands-on practice training using these skills so you become accustomed to working with patients. After your course is complete you can schedule a time to take your exams. The exams are conducted by the Pearson Vue company and they can be reached for questions about eligibility and testing by calling 1-800-274-0504. In addition you can call to speak with an official of the MN Department of Health at 651-215-8705 regarding questions about general requirement and entry to the state registry.
A Nursing assistant from a different state can work in Minnesota by applying for reciprocity. When applying, all the candidate needs to do is to fill out the Interstate Endorsement Form. You can download a copy from http://www.health.state.mn.us/divs/fpc/profinfo/narinfo/Interstate2.pdf. The PDF that you can download will already include the necessary instructions on how to process the forms.
The new system now allows you to submit your application form electronically. When you submit them, you will need to make sure that they are complete so that you can avoid any delays. The processing usually takes around 30 business days to process. If there are any complaints regarding a nursing assistant, the complainant must contact the Office of Health Facility Complaints at (651) 201-4201. There will need to be an investigation before a final decision can be made and entered on the Registry.
Duluth is the county seat of Saint Louis County. The port City is the fourth largest city in the state and the 2nd largest in the region where Lake Superior is. Duluth is also known as The Emerald City or City on the Hill. According to the census of 2010, their total population had reached up to a total of 86,265 people. They have a population density of 1,278.2/sq mile. The total area of the city is approximately 87.3 sq miles, where 19.3 square miles of it is water.
Health care centers that you can find in the port city include Christal Center, Duluth Family Practice Center, Lakewalk Surgery Center, Lake Superior Community Health Center, Associated Chiropractic Physicians, Sunrider Distributor – Carolyn Sheets – Healing Ways, Northern Lights Counseling Center LLP, Pike Lake Chiropratic Office, St. Eligius Health Center, Human Development Center, and The Essence Of Health. photo attribution: ulrichkarljoho