On this page you'll find the certified nursing assistant classes in Idaho that are open for enrollment listed by city. To get more information click on a city link below. Schools on the list include private colleges, public schools, and health care facility training programs.
Visit one of the links below to find out the name, address and phone numbers of state approved schools in your area. When selecting a training program make sure it provides the necessary hours of instruction and proper class curriculum to meet certification requirements in your state.
CNA Classes in Idaho by City
Becoming a Nursing Assistant in Idaho
Taking CNA classes in Idaho is mandatory before you can work in this state. The state of Idaho requires all nursing assistants to undergo certification in their state before they can be employed by any facility. Before anyone can be certified, they have to finish a training program from a facility that has been approved by the state. Work as a nursing assistant is very promising with the current growth of people needing personal services especially the elderly. If you are the type who likes to work closely with people in the field of healthcare, then being a nurse aide can be an excellent occupation. Enrolling in classes and taking the certification exams does not take too long and is a great way to get a medical career in a short period of time.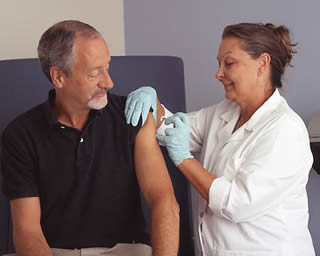 CNA Job Duties in Idaho
CNAs are the ones who spend the most time with patients in a medical facility. They assist patients with their bathing, eating, grooming, dressing and other personal activity. They help administer medications as well as record the patient's health progress. They take vital signs such as heart rate, respiration, and body temperature and communicate them to the other health personnel involved with their patients. Aside from these, they also help maintain a patient's room and also make bedding if necessary. They handle different equipments and other tools necessary for the well-being their patients.
Nursing Assistant Certification Requirements in Idaho
One needs to undergo CNA training as the first step in becoming a nursing assistant. The state requires at least 120 hours of training which is comprised of 40 hours of clinical practice and 80 hours of classroom instruction. The training can cost from $400 to $1,000 and which can be reduced by financial aid programs or by government reimbursement if one can employed within certain duration after graduating from the course. The examination fee is about $100 and the state would require a criminal background check, a physical exam, as well as TB and immunity tests before you can be allowed to work as a nursing assistant. Persons who have been convicted of drug, violent, and theft crimes will be disqualified from working as a nurse aide also.
The Idaho Department of Health and Welfare is the one that oversees the approval of training facilities as well as the licensing of nursing assistants. The manual skills are conducted separately from the written or oral exams that are given by D&S Diversified Technologies, LLP. The testing cost for the online examination is about $30. There are several facilities which offer CNA training programs in the state of Idaho. There is the Lewis-Clarke State College in Lewiston; Eastern Idaho Technical College in Idaho Falls; College of Western Idaho in Nampa; Idaho State University in Pocatello; and North Idaho College, Workforce Training Center in Post Falls. Visit this link to receive more information about CNA certification requirements in Idaho.
How Much Does a CNA Make in Idaho
With the increasing demand for nursing assistants, one can expect a good employment outlook for those who would like to work as a CNA in Idaho. There is a 5.4% yearly increase in the demand for nursing assistants in the state and the potential income or salary for such a position is about $23,070 per annum. The hourly rate will range from $10.89 to $11.09 depending on your location, experience and type of employer.
Do you know of any additional nurses aide programs in the state of Idaho or want to help fix incorrect information listed on this website? If so please contact us and let us know.