Joining a CNA class in Boise Idaho is a great way to start out in the health profession. You can find the state recognized schools listed on this page. Speak to a program administrator to learn how to enroll and the get the latest requirements needed to become certified.
College of Western Idaho (CWI) at Boise State University
1464 University Dr.
Boise, ID 83706
Contact: Lori Manzanares – Director
208-562-3263
www.cwdweb.cwidaho.cc/CourseStatus.awp?&course=12S1015BS05
Stevens Henager College
1444 South Entertainment Avenue
Boise, ID 83709
(208) 336-7671
Hours 8am – 9pm M-Th – 8am-5pm Fri – 9am-2pm Sat
www.stevenshenager.edu/
Approved training and certification is required of all who wish to work in this occupation. In the state of Idaho this is referred to as the competency evaluation program (NATCEP) and the competency evaluation program (CEP). Programs must be approved by the state and upon completion of all requirements applicants are placed on the Certified Nursing Assistant Registry. Employers use the registry to verify the employees certificate at the time of employment.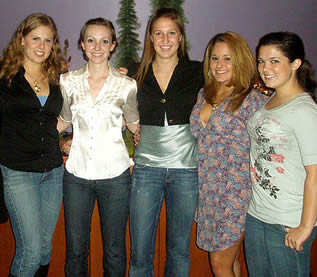 At this time nurse aide courses are required to provide a minimum of 120 hours of training. This instruction offers 80 hours of classroom lessons and 40 hours of clinical practice. During this time you will receive knowledge and practice using medical skills used on the job and theoretical instruction. Nursing assistants generally work under the direction of a licensed nurse in different medical facilities.
The Nurse Aide Competency Evaluation is made up of a written or oral Test. The test can be taken over the internet and offers immediate results and transmission to the state within two business days. The exam itself contains 60 questions which need to be answered within a 2 hour period.
The exams are handled by a company called Prometric. they can be reached through their phone number at: 888-843-2341 via Fax at: 800-347-9242 or through email at: IDCNA@prometric.com Their business address is:
Prometric
7941 Corporate Dr.
Nottingham MD 21236
To contact the CNA Registry you can email them at IDNAP@DHW.IDAHO.GOV or via their office phone at (208) 334-6620. Their mailing address is:
Mailing Address:
CNA Registry
PO Box 83720, Boise, ID 83720-0009
Their physical location is:
3232 W Elder Street
Boise, ID 83705
If you are currently certified as a nurse aide in another state and wish to transfer to Idaho you should contact the registry for further information. they will instruct you in how to receive a transfer/reciprocity form. You can also visit their website found here to download a form. http://www.healthandwelfare.idaho.gov/?tabid=282 there is currently no fee to transfer. When you transfer your certification you also still retain certification in your original state.
Boise, Idaho is the capital and most populated city in Idaho. The city is currently home to around 616,500 people. Two of the largest employers of medical workers in this city are St. Luke's Health System which employs about 8,000 workers and Saint Alphonsus Regional Medical Center which employs about 2,960. photo attribution: alla2