You can see all of the available certified nursing assistant classes in Anoka, Minnesota listed here. Only approved schools will be authorized to provide valid training in the state. If you want to find out more about the programs, please call and talk with a school administrator.
Anoka Technical College
1355 West Hwy 10, Anoka, MN 55303
(763) 576-4700
http://www.anokatech.edu/
The requirements for you to be a nurse aide in Minnesota are the same as the other states. You have to pass the state exams before you can work long term in a nursing facility. But before you can take the exams you must be able to finish a nursing assistant training program.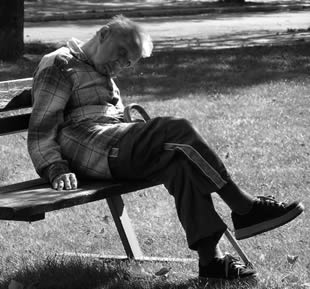 Minnesota currently has two approved curriculum. One can be found at a variety of universities and state colleges. This option is free and reimbersed by the state. The other choice is throught the American Red Cross. What ever course you decide to enroll in it must be certified by the state and offer 75 hours of experience using common health care skills and class lectures/coursework.
The state of Minnesota is very open when it comes to nurse aides from other states who wish to work there. If they want to apply for reciprocity, they may do so by completing the Interstate Endorsement Forms, which they can download at http://www.health.state.mn.us/divs/fpc/profinfo/narinfo/Interstate2.pdf. The PDF file already contains direction on what they should do. Once they filled it out, they may send it along with the other requirements to the Nurse Aide Registry.
To make applying easier, the state has made it so that the forms that are present at the URL given above can be sent back to the Registry. Before the applicant sends it, he/she should make sure it is complete in order to prevent any delay in its processing. The state does not have any processing charges.  If you have sent the files, you will then need to wait for the Registry to process your application. It normally takes them about 30 working days for its processing. If you feel that you have any questions, you can call the Registry at (651) 215-8705.
The city of Anoka is the county seat of Anoka County. They consider themselves as the "Halloween Capital of the World", because they were the ones that hosted one of the firsts Halloween parades. It is considered as a northern suburb of the Twin Cities. According to the census of 2010, their total population had reached up to a total of 17,142. They have a population density of 2,709.0/sq mile. The total area of this city is approximately 7.2 sq miles, where only 0.5 square miles of it is water. Major roads that you can access to get to this city include U.S. Highways 10 and 169, as well as State Highway 47.
Examples of health care facilities and providers that are in the city include Anoka-Andover Chiropractic, PA, Transformation House, Riverway Clinics, Anoka County Community Social Services and Mental Health – Adult Mental Health Services, Team Health Care Clinic PC, Allina Hospitals & Clinics – Ramsey, Volunteers of America – Mental Health Clinic, Barth Eric B Doctor of Medicine, and many more.