The faculties in Sonora, California that are conducting instruction in how to become a nurse aide are listed on this page. This listing reflects the current training programs that are currently available and recognized by the state registry. For more details about schedules, tuition fees, and CNA requirements please call the number provided.
Stanislaus/Tuolumne/Mono/ROP Program
251 S Barretta St
Sonora, CA 95370
(209) 532-5511
[multiple Classes Available]
Avalon Training Center
19929 Greenly Road
Sonora, CA 95370
(209) 532-4113
[Morning And Afternoon Classes Available]
There will always be jobs waiting in the field of medicine. With more and more people becoming concerned with their health, there is now a shortage of health care providers. If you wish to start a career in this field, you should consider becoming a nursing assistant. Compared to other career options, the process of becoming a nursing assistant is quick, challenging, and affordable.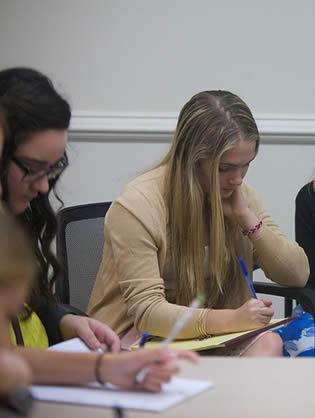 The number of people training to become nursing assistants is rising. This has made a lot of training institutions and schools to start offering CNA training programs. Before an institution handles any student it must first get certified by the CDPH.
CDPH-approved programs offer 150 hours of training. The curriculum is divided into a minimum of 50 hours of lectures on different nursing subjects such as infection control, medical terminologies, basic patient care, as well as other related topics. The second half of the program is the practical training. Students are placed under the supervision of a qualified instructor and are placed in the clinical area to practice what they learned in the classroom.
Completing an approved program will make you eligible to apply for the certification exam. Challenging the certification exam is the final step in becoming a nursing assistant. The exam consists of a written/oral knowledge test about different topics that were taught in the program, and a practical skills test.  To learn more about the certification exam, please download a copy of the CNA Candidate Handbook at http://www.asisvcs.com/publications/pdf/070500.pdf.
If you pass all the tests, you will get certified. Only certified nursing assistants are allowed to work in nursing homes and hospitals. The Aide and Technician Certification Section is responsible for certifying nursing aides in California. You can expect your CNA certificate to arrive at your mailing address within 10 days after passing.
CNA certifications must be renewed every 2 years. If you fail to renew yours, you will lose your eligibility to work as a CAN. To avoid any problems when renewing, please inform the ATCS if you change your name or address. They must be informed within 60 days of the change. You can inform them by sending them the Request for Name/Address change form (http://www.cdph.ca.gov/pubsforms/forms/CtrldForms/cdph0929.pdf). For name changes, please include proof of legal change such as a marriage certificate or a divorce certificate.
This is the county seat of Tuolumne County. According to the 2010 census, their population has now reached up to 4,903. This is the only place that is incorporated in Tuolumne County.  Major roads that you can find near this city include Highway 49 and 108. It has a total area of 3.078 sq miles and a population density of 1,592.9/sq miles.
Health care centers that you can avail in the city include Prompt Care Forest Road (209) 536-5130, Sonora Regional Medical Center – Physician Referral (209) 536-3344, Prompt Care Indian Rock (209) 532-3167, and many more like them. photo attribution: departmentofed