The nursing assistant training courses that are available for enrollment in Somerville, Tennessee are all listed here. For more information, you can call to speak with a spokesperson from the facility, or visit their address during normal working hours.
NHC Healthcare
308 Lakeview Drive,
Somerville, TN 38068
(901) 465-9861
To work in the state of Tennessee as a CNA, you must be listed in the state's Nurse Aide Registry. To achieve this goal, all you have to do is to follow a few simple steps.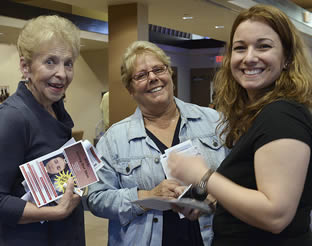 STEP ONE
Enroll in a 75-hour school training program that is certified by the state. The training in these courses are divided into theories and practical training. You will learn at least 25 different nursing skills by the time you complete your training. You will also learn different nursing concepts such as infection control, mental health, clients' rights and independence, communication techniques and interpersonal skills, and many more.
Completing this program will make you eligible to apply for the certification exam, which is the next step. LPNs, RNs, and military-trained medics can also apply for the exams by providing proof of training.
STEP TWO
As mentioned above, this step is all about applying for the certification exam. To get an application packet, you may call (877) 201-0758 or visit The Headmaster Testing Service website at www.hdmaster.com.     When submitting the application forms, applicants will also need to submit proof of their training and/or education as well as payment for the testing fees. If you wish to take the exams less than 10 business days after the testing service receives your application, you will have to indicate it on the application form and pay an additional fee of $15 for express service fee and $19.50 for the overnight shipping.
STEP THREE
Once you have completed your application, the next step is to take the competency exam. This exam is divided into two parts – a multiple-choice knowledge test and a clinical skills evaluation. Both of these exams are taken on the same day. The knowledge test may also be taken online through WebEtest. To get into the Registry, you must pass both of the exams. The exam will test you on 5 of the 25 skills you learned during your training course.
On the day of the exam, you will need to bring a valid government-issued ID and your Social Security Card. If you fail to bring these two, you will not be allowed to test. In addition, please come at least 30 minutes prior to the start of the exams. Latecomers will not be allowed to take the test and will not be refunded. Those who pass are placed on the Tennessee nurse aide registry and eligible to work in the state.
STEP FOUR
If there are no problems, you can expect the results to be released on the same day. Once your name is on the Registry, you can expect your CNA card within 4-6 weeks after your test date.
Now that your name is on the Registry, it will be your responsibility to maintain your record and keep it updated. Please inform the Registry if you changed your name or address by writing. If you changed your name, you will need to provide proof of legal change such as a marriage certificate.
Renewing Certifications
CNAs are required to renew their certifications every 2 years to keep their eligibility to work. No nursing aide is allowed to work with an expired certificate. To renew, you will need to find work for at least 8 hours. For more information, please visit http://health.state.tn.us/hcf/nurseaide.htm#change.
Somerville is a town that is located in Fayette County. The town was named after Lieutenant Robert Somerville, who was soldier serving under General Andrew Jackson. This town is also the county seat of Fayette County. According to the census of 2010, their total population had reached up to a total of 3,094 people with a population density of 270/sq mile. The total area of Somerville is estimated to be about 11.4 sq miles, where almost all of it is land.
Examples of health care providers that are located in the area include Caris Healthcare, Burnett R James DO, Methodist Healthcare, PCS Care Home, Nhc Healthcare, Professional Care Services Inc., Somerville Medical Clinic, McKnight Clinic, and West Clinic. photo attribution: westconn