Interested students can locate nursing assistant programs that are open for enrollment in Roxboro, North Carolina listed on this page. For more information about school curriculum, classroom schedules, or the cost of tuition, please call the number below.
Piedmont Community College
1715 College Drive, Roxboro, NC 27573-1197
(336) 599-1181
http://www.piedmontcc.edu/
(Multiple classes are available here)
Medication Aides are CNAs who are trained to give certain medications to patients, while still under the supervision of a registered nurse. For those who are pursuing the career as a nursing assistant and want to further their status in the career ladder, this can be a great way to get there.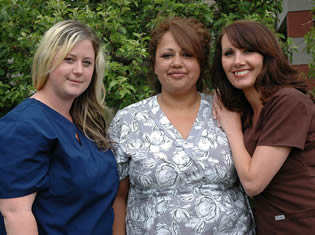 To be a medication aide you must first be listed on the Nurse Aide I Registry with a valid certification and possess an unencumbered record. Individuals who have records of patient abuse, neglect, or misappropriation of patient property are not allowed to proceed and become a CMA.
By having met the initial requirements, you will be allowed to enroll in a 24-hour North Carolina Board of Nursing-approved medication aide training course. To know where you can enroll in such courses, you can contact your local community college, the Area Health Education Center, or the state's BON. You may also go to the BON's official website.
After completing your training, the next step for you is to challenge the state Medication Aide Competency exam, which is conducted by Pearson VUE. You can apply and schedule a date for the exam by going to their website. The examination fee is $55, which must be submitted when you apply for the exam.
The exam consists of 60 questions that are all multiple-choice and are written in English. It will be administered on an electronic testing system, which means you will receive your score immediately. Like the CNA exams, you will have three attempts to pass the exams within 2 years from the completion of your training program. If you fail after the third attempt, you will be required to complete another course in order to retake the exam.
Your certification and record on the Medication Aide Registry is only valid for 24 months. To be eligible for renewal, you must work as a paid medication aide for a minimum of 8 hours every 24 months. It is your responsibility to keep your record in the registry updated. Failure to notify the registry about a change in address or name may risk your status on the registry. There are no fees for renewing or updating your record.
This city is a part and the county seat of Person County. It is also a part of the Durham-Chapel Hill Metropolitan Area. You can find this city just a few miles north of Durham. As of the 2010 census, their total population was at 8,362. It has a total area of approximately 6.3 sq miles, where all of it is land. Its population density is 2,426/sq mile. Major highways that you can find connecting to the city include US route 158, US Route 501, N.C. 49 and N.C. 57.
Health care centers that you can find in the city include Roxboro Family Medicine & Immediate Care PC, Roxboro Medaccess, Davita Inc., Davis Ambulatory Surgical Center, Amarika Family Medicine, S R F C, Children's Learning Center, and many more. photo attribution: ufv