Students who wish to become a nursing assistant can find the available classes in Rocky Mountain, North Carolina below. These courses are approved by the state, meet exam requirements, and are available for enrollment as of the making of this post. If you want more information about their enrollment procedures, instruction curriculum, cost of tuition, or schedules, please call the number provided.
Edgecombe Community College/Rocky Mt. Campus
225 Tarboro St.
Rocky Mount, NC 27801
(252) 446-0436
http://www.edgecombe.edu/
Nash Community College
522 North Old Carriage Road
Rocky Mount, NC 27804-9708
(252) 443-4011
http://www.nashcc.edu/
The Nurse Aide I Registry contains all the individuals who were able to comply with the OBRA requirements and are allowed to work as a nursing aide in a nursing facility. This list includes registered nurses, licensed practical nurses, medication aides, and nurse aide IIs, who are working in a nursing home.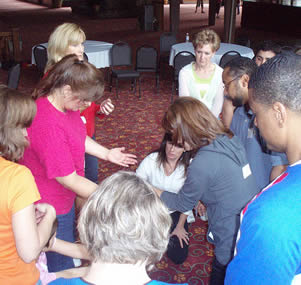 One of the general ways to gain entry into the Registry is by passing the license exams that are conducted by Pearson VUE. Their main office is located at:
Pearson VUE Registration Services
North Carolina NNAAP
PO Box 13785
Philadelphia, PA 19101-3785
Phone: 888-204-6207
You can call them if you have any questions regarding Online Registration, get information about your score report, request a duplicate of your score report, and ask about your examination. Please be reminded that if you choose to call, call during office hours which Is from 8 a.m. to 5 p.m. weekdays.
As of December 2012, all applications for the NNAAP exams are now done only online. With the online system, the candidates are now able to schedule their own date of examination. If the candidate wishes to reschedule or cancel his exam by calling them and asking to a customer service agent at 888-723-6773. When rescheduling, Pearson VUE must be informed no less than 9 business days from the scheduled exam date to avoid any payments.
If you are curious on anything about how to become a nursing assistant, you can download a copy of the Candidate handbook from www.pearsonvue.com. You can also download from their site a NA Practice Written Exam and a complete list of the nursing skills that may come out of the exams.
This city is a part of both Edgecombe and Nash counties. It is an All-American City Award- winning city. It is also a part of the Combined Statistical Area. According to the latest census done there, their total population was at 143,026. Rock Mount, has a total area of approximately 35.8 sq miles and a population density of 1,571.4/sq mile. Major roads serving this area include Interstate 95, U.S. 64, and U.S. 301.
Major hospitals that are serving the city include Nash General Hospital, Nash Day Hospital, and Coastal Plain Hospital. Other health care centers that you can find in the area include FDW Family Care Center PLLC, Family Medical Center Of Rocky Mount, Hammer Chiropractic Center, Monique Brown-King MD PC, Carolina Quick Care PA, and The Beacon Center. photo attribution: create-learning