The nursing assistant training programs that are available in Pottstown, Pennsylvania for enrollment are shown to you here. For any questions regarding classes toward your CNA certification requirements, please call the school phone numbers listed below.
Antonelli Medical & Professional Institute
1700 Industrial Highway,
Pottstown, PA 19464
(610) 323-7270
Pottstown Senior High School
750 North Washington Street,
Pottstown, PA 19464
(610) 970-6700 or (610) 970-1363
A CNA certification in Pennsylvania can be acquired by complying with the state-requirements. In order to work as a full-time nurse aide in this state, one should be entered on the Department of Health's Nurse Aide Registry. Nurse aide candidates are required by the state to undergo state-certified training courses, complete federal and/or state background checks for criminal records, and pass the state's nurse aide certification exams.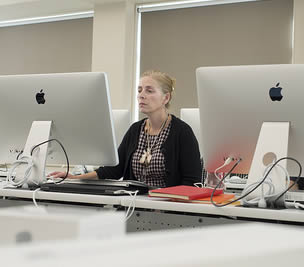 A candidate needs to be at least 16 years old upon enrolling in a program. Passing the background checks is a requirement to get accepted into a certified training course. If a candidate has lived in Pennsylvania for the last 2 years, he or she will only be required to get a PA Criminal History Record Information or PA-CHRI. Out-of-state candidates must undergo FBI checks in addition to the PA-CHRI. No candidate may start training without passing the background checks.
Certified training curriculum is comprised of both classroom and practical instructions at a certified nursing facility while under the supervision of a CNA instructor. Students will be taught multiple nursing subjects and will be trained in the different basic nursing skills. Both theories and practical training are done simultaneously. Depending on the school you choose, it can take you from about a 3-4 months to complete your training. Classes are overseen by an experienced registered nurse and will teach you the fundamental skills necessary on the job.
Completing a training program is not required for nursing students and graduate nurses who can provide proof of completing the Fundamentals of Nursing while in a certified nursing school. They can directly apply for the exams by submitting the application forms, payment fees ($102), and an authorization letter from the Department of Education. To learn how you can get an authorization to tests, contact the Department of Education at (717) 772-0814.
The certification exams are conducted by the American Red Cross with the assistance of the Pearson VUE. To find a location to take the test you can contact the American Red Cross at 800-795-2350 and they will direct you to the nearest facility. The test will cover a manual skills demonstration and a written/oral test which consists of 70 multiple-choice questions. Each person who takes the test is allowed three attempts for each one. Candidates who can pass both tests within 24 months after completing their training will get certified. Successful applicants bare placed on the nurse aide registry for a two year period. If you have questions about registry requirements you can call Pearson VUE at 1-800-852-0518.
CNA certifications in Pennsylvania are renewed every 2 years. The state requires every nurse aide to work for at least 8 hours while under the supervision of a registered nurse to qualify for renewal. Private work and working in a doctor's office is not accepted as qualified work. No employee can continue working with an expired certification. The NAR will mail a notice at least 90 days before a CNA's certification expires. Certified nurse aides can renew their certifications online by going to www.pulseportal.com.
Pottstown is included in Montgomery County. This borough is just 40 miles northwest from Philadelphia. It is also much closer to Reading. The borough is situated in Schuylkill River. The name of the community was named after its founder, John Potts. According to the latest census, this borough has a total population of 22,377 residents with a population density of 4,526.3 / sq mile. The total area of the Pottstown is approximately 4.9 sq miles. This borough should not be confused with the city Pottsville, which is in a different county.
Health care providers that are located in the area include Performance Spine Center, Pottstown Memorial Medical Center – Renal Care Center, Creative Health Services, Inc., Creative Health Services Inc., Pmsi Division of Rheumatology, Creative Health Services Inc. – Drug & Alcohol Outpatient, Northwestern Human Services of Montgomery County – New Ventures Day Services, Pottstown Mental Health Mental Retardation Center, and many more. photo attribution: ufv