The nursing assistant classes in Ottawa, Kansas that are being offered are listed in detail here. Included in the list are all the colleges, high schools, and training centers that are both public and private and are registry approved.
Neosho County Community College
900 E. Logan Street, Ottawa, KS 66067
(785) 242-2067
http://www.neosho.edu/
(Online Classes are also being offered)
Before you can take the state's license exams to get your name entered in the Registry, you must be able to get an approval to take it. Those who were able to complete a state-approved CNA training program are the only ones who are eligible to do so. These training programs are required to offer at least 90 hours of instruction and usually take 8 to 13 weeks to complete. During application you will need to show documents proving your training and education.  Once done, you will receive the authorization of the state to apply for the exams.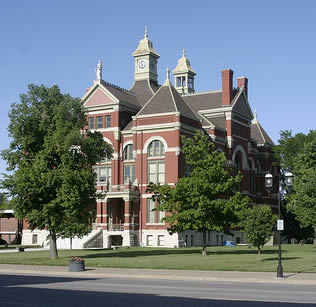 The license exams for Kansas are conducted by the Health Occupation and Credentialing Department. Like other states their exams are composed of a written and a skills evaluation. To get your name entered in the Nurse Aide Registry you must be able to pass all the tests. If you think that you are still not ready to take the exams, you are allowed to postpone it for up to two years.
Once your name is in the Registry, you will need to maintain that status if you wish to continue your work as a certified nurse aide. The licenses in Kansas will expire every two years. Its expiration date is on the last day of the holder's birth month. You can either renew your license through mail or online. For more information, please follow this link: http://www.kdads.ks.gov/HOC/Cert_Nurse_Aide/CNA_Index.html. You can also speak with support personnel for the Kansas Nurse Aide Registry by calling (785) 296-6877.
The city of Ottawa is the county seat of Franklin County. It is located a few miles southwest of Kansas City. It is included in the Kansas City Metropolitan Area. With a total population of 12,649 people during the 2010 census, they are currently the most populous city in the county. They had a population density of 1,900/sq mile. The total area of this city is estimated to be around 6.7 sq miles, all of it is land. Major roads that you can access to get to this city are U.S. Route 59, State Route 68, U.S. Route 50, and Interstate 35.
There are several health care centers that can be found in the area. These include Ransom Memorial Hospital, Ransom Memorial Hospital Outpatient Clinic, Kvc Behavioral Healthcare, Ottawa Christian Academy, Metabolic Management Clinic, Kansas Dialysis Services LLC, Women's Care Plus, Surgical Clinic of Ottawa, and many more. photo attribution: ceemarie