The facilities offering nursing assistant training in Newnan, Georgia that are shown on this page offer the current classes that are open for enrollment. Speak to a program director using the phone number provided to learn more.
Gentle Care Services, Inc.
92 Coggins Corner Dr.,
Newnan, GA 30265
(678) 423-1135
West Georgia Technical College Central Education Center at Coweta Campus
160 Martin Luther King, Jr. Drive,
Newnan, GA 30263
(678) 423-2000
Website: http://www.westgatech.edu/locations/coweta.htm
Newnan Hospital Nursing and Rehabilitation Center
244 East Broad Street,
Newnan, GA 30264
(770) 253-7160
To become a nursing assistant, you must receive the proper training. This means that you are required by the state to enroll in a Nurse Aide Training Program or NATP. To ensure that you will get the proper training, you should only select a program that is approved by the GMCF. These programs can be found throughout the state and are offered by different institutions like technical colleges, high schools, and community training and healthcare centers. It takes about 2 to 6 months, depending on the program you select, to complete your training.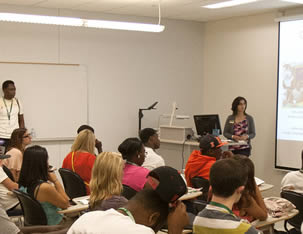 After completing the training, you will become eligible to apply for the CNA license exams. If you pass all the tests, your name will be entered in the state's Nurse Aide Registry and you will get your license. You must maintain this status if you want to be able to apply for long-term work in any healthcare facility. The nurse aide licenses in this state must be renewed every 2 years. When applying, the applicant must submit the appropriate recertification forms which can be downloaded through the internet. According to the Federal Regulations, you must have worked for at least 8 hours with pay for the past 2 years. If you failed to meet this, you have to undergo retesting to maintain your status in the registry.
To speak with a representative of the state about qualifications of certification or training requirements you can call locally at (678) 527-3010 or toll free at  (800) 414-4358. In addition you can visit their website at  www.mmis.georgia.gov to read more about their latest standards.
Newnan is the county seat of Coweta County. It was founded in 1828 and was named after General Daniel Newnan. You can find this city situated about 30 miles southwest of Atlanta. According to the census of 2008, their total population was around 33,293. The city has a total area of 18.1 sq miles and has a population density of 1,389.5/sq mile.
Health care providers that are in the city include Minor Med Express, Askew Ester, Summit Healthplex – Urgent Care, Physician Advocates Inc., Superior Healthcare of Ga, Papp Clinic, Pathways Center Mental Health, Morrison Health Care, Askew Ester Certified Physicians, Health Care Solutions, and Digestive Healthcare of Georgia PC. photo attribution: codnewsroom