In the town of Mariposa, California the schools that provide nursing assistant training can be found listed here. If you know of other vocational programs or health center classes that are being offered in the city, send them to us so we can add them to the page.
John C. Fremont Healthcare District
P.O. Box 216,
Mariposa, California 95338
(209) 966-3631
Mariposa Adult School
P.O. Box 5001,
Mariposa, CA 95338
[Currently inactive]
Working as a nursing aide means that you will be working closely with licensed nurses and the patients. Nursing aides perform basic nursing tasks and often help patients with their daily activities such as bathing, dressing, and toileting. This job is best suited for people who genuinely want to help take care of people and who are able to handle different personalities.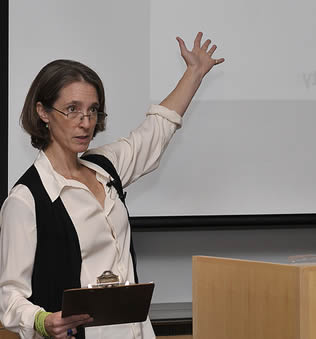 Following in this line of work means that you will be working mostly on your feet without any time for breaks. That is why it is important that aspiring nursing aide candidates be physically and mentally capable of taking care of patients. Since you will be handling different patients, it is also important that you have a strong immune system and be free of communicable diseases such as tuberculosis.
Attending a CNA program is an important step in becoming a nursing aide. Enrolling in one that is approved by the CDPH will help you prepare to function independently as a CNA. These programs consist of 150 hours of training, which are divided into classroom lessons and clinical practice in a nursing home.
Once through with your training, your next step is to challenge the NNAAP exam. This exam was designed to test each aspiring candidate in their competency in terms of skill and knowledge. Those who are able to pass all the tests will be listed in the Nurse Aide Registry, which is a master list containing all the names of the people who were able to meet the federal and state's training and testing requirements. Those who are on the NAR will also receive a CNA certificate from the ATCS.
The learning process for a nursing aide does not stop once you get certified. To keep your eligibility to work in a nursing facility, you must renew your certification every 24 months. Renewing will involve finding work for at least 8 hours and completing 48 hours of in-service or continuing education.
When taking in-service training/CEUs, you must only enroll in programs that are approved by the CDPH. Half of the total required hours can be completed by attending an online course. Examples of classes that you can enroll include the following:
•    Anatomy
•    Biology
•    Microbiology
•    Physiology
•    Pharmacology
•    Physiotherapeutic Massage
•    Therapeutic Physical Training
•    Nutrition
•    Child Development
•    Ethics
•    Geriatric courses
•    Sign Languages
•    Environmental Medicine
•    Communication
•    CPR
This is an unincorporated community located in Mariposa County. This is also the county seat for the area. Mariposa was formerly known as Logtown. The current name is a Spanish word that means "butterfly". As of the census of 2010, their population has now grown over 2,173 people. The town's total area is approximately 12.880 sq miles. Its population density is 168.7/sq miles. One of the main draws to this area is its close proximity to Yosemite National Park.
Health care facilities that you can find within the city include Mariposa County Health Department – Personal Health, Sierra Lifeline, Private Duty Care-John C Fremont Healthcare District, Home Health Agency-John C Fremont Healthcare District, Mariposa County Behavioral Health & Recovery Services, and Lerner LCSW Donna A. photo attribution: westconn