The nursing aide training classes in Latrobe, Pennsylvania are all listed on this page. If you know of a program that approved by the PA Department of Health and is not mentioned here, you can send their details to us so we can add them to the page.
E. Westmoreland Career Technical Center
4904 Rt. 982,
Latrobe, PA 15650
(724) 539-9788
No employer will hire you as a nursing assistant if you're not certified. The law clearly states that a nursing assistant who wishes to work in a federally certified long-term care facility must have an active certification and be listed on a state's Nurse Aide Registry.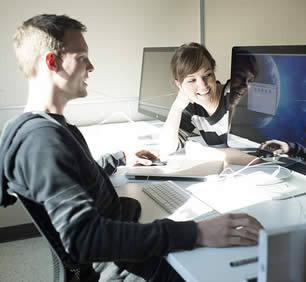 You can start the Pennsylvania nursing assistant certification process by undergoing a criminal background check. You must pass the background check in order to be accepted into a training program that's approved by the state's Department of Education. Every aspiring nursing assistant who wishes to work in Pennsylvania are required to undergo the background checks with fingerprinting, including those who are applying through endorsement.
When you get accepted into a program, you'll spend most of your time in the classroom or laboratory for lectures and in the clinical area to apply all the nursing concepts and skills that are taught in a program.  All training programs are required by the state to last at least 80 hours, of which 37.5 hours must be allocated for the practical training portion of the program.
Your class instruction will teach you a variety of nursing related tasks that are necessary for the job. Some of the skills you will learn and be required to perform include: measuring & recording vital signs, postmortem care, subacute care, transporting residents, toileting, housekeeping, infection precautions, range of motion exercises, catheter care, dressing residents, and bathing.
Completing an approved training program will make one eligible to apply for the CNA exams within 2 years after completing the program. Nursing students and graduates who took up the Fundamentals of Nursing within the last 2 years may apply for the exams if they wish to pursue a career as a CNA. These applicants must be able to show proof of training in a certified nursing school. You can call the American Red Cross at 800-795-2350 to find a nearby location to take the certification exams.
The CNA exams are divided into a 2-hour knowledge test and a 30-minute skills evaluation exam. Both tests are conducted on the same date by the American Red Cross with the help of Pearson VUE. The knowledge test may be taken as either a written or oral test. The written exam is initially given; applicants who wish to take the oral version must inform the ARC upon submitting the application forms.
Once you're a certified nursing assistant, you'll be allowed to work in any long-term care facility within the state.  CNAs mainly work under the supervision of a registered nurse, which is one of the requirements for renewal. Certifications must be renewed every 2 years. A certification holder must renew on time to keep his or her certification active. Any CNA who losses his certification or gets removed from the NAR will not be allowed to continue working.
Although the NAR sends out notices around 3 months before a holder's certification expires; it is still the responsibility of the holder to renew on time, even without a notice. Certified nursing assistants can avoid all the hassle of renewing their certification by going to www.pulseportal.com.
If you are a nursing graduate or a medic that received training in the army, then you no longer have to undergo retraining. You can apply for the state exams once you provide proof of education and training. You can call the company that handles registry related questions named Pearson VUE at 1-800-852-0518 for any questions you have.
The city of Latrobe is included in Westmoreland County. The man responsible for creating the plans of this community was Oliver Barnes. He then named it after Benjamin Latrobe, who was his best friend and who was also a civil engineer. The total population of Latrobe during the 2010 census was about 8,338 people. They had an estimated population density of 3,625.2/sq miles and a total area of approximately 2.3 sq miles, where almost all of it is land.
Health care clinics that you can find located in the city include The Pt Group, Step-Up Mental Health Support, Latrobe Area Hospital Home Health Services, Excela Health Chestnut Ridge, NovaCare Rehabilitation, Excela Health Women's Care Services, Laurel Highlands Health Center, Phoenix Rehabilitation & Health Services Inc., Thorne Group Inc., Excela Chestnut Ridge Family Medicine, and many more. photo attribution: ufv