The schools conducting CNA classes in Inglewood, California that are available for enrollment are shown here. You can see in the list details such as phone numbers, and addresses. If you have any questions, feel free to contact them.
American Red Cross – Inglewood Services Center
9800 La Cienega Blvd.; STE-101
Inglewood 90301
(800) 627-7000
Inglewood Community Adult School
106 E. Manchester Blvd #S300
Inglewood 90301
(310) 330-5220
Nursing Aide is a basic entry-level profession. Not only is it one of the best ways to start a career in the field of health, but it is also very in demand throughout the country. Although becoming a nursing aide means that you must work under the supervision of licensed nurses, there are several different advantages of being one. Some of the different advantages include: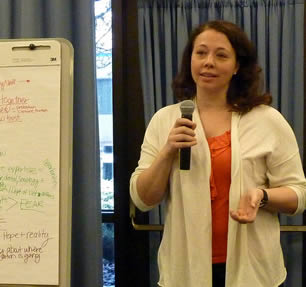 Job Security
The current economy is slowly taking a dive in different areas. Luckily, healthcare is always a necessity, therefore there will always be a need for it. As the number of elderly in the population increases so does the demand for healthcare providers.
Flexibility in Work
A nursing aide has the freedom to discuss his working hours. You can choose to work either as a part-time or a full-time nursing aide.
Training Process
Compared to other careers, the training process for a nursing aide is quick and affordable. To work as a nursing aide all you have to do is to complete a state-approved training program and challenge the certification exam afterwards. Depending on the program you choose, you can become a nursing aide within 2 to 6 months. Training programs can cost around $600 to $1000. If you can't afford the training fee, there are a dozen of scholarships and grants that you can apply for.
Working Alternatives
Nursing aides are not restricted to work only in a hospital. You can find them in different healthcare institutions such as nursing homes, rehabilitation centers, clinics, assisted living centers, long-term care centers, and many more.
Continuous Growth
Certified nursing aides are required to renew their certifications every 2 years. Part of the requirement for renewal is to complete 48 hours of in-service training or continuing education. You can take up courses that will help improve your knowledge and skills such as Stress Management, Human Anatomy, Epidemiology, Massage Therapy, Physical Therapy, Pediatrics, and many more.
Getting a CNA license is a requirement before you can work in a nursing facility of health care center. The three most important requirements are completing a training course, passing the competency exam and the background checks. Your training in the course will be divided into lectures and skills training. It will take you about 6-8 weeks to complete a program. After your course is complete you will be required to set a date to take the license exams.
There are also some online courses that are being honored in this state. In these courses, your lectures will be offered through the internet. As for your skills training, you must meet a predetermined location. You will be conducting your training in a simulated environment that will look similar to the actual settings. For more information you can call the Public Health Licensing & Certification Program at (916) 552-8700.
If you are already holder of a CNA license, then you can apply for reciprocity. If you get approved then you will be able to work in this state as a nursing assistant. One requirement is that you must have a license with an active status. You also should not have any records that may prevent you from working. Examples of these records include acts of patient abuse, negligence, and malpractice.
Inglewood is another city that is located in the southwestern area of Los Angeles County. To be specific, it can also be found southwest of downtown Los Angeles. According to the latest census, the population of the city has now reached more than 109,673 people. The city has about 9.1 square miles of total land area, and a population density of 12,062.1 people per square mile.
Health care centers that can be located in the city include Oclinica Medica San Felipe (310) 673-9920, Msla A Medical Corporation, Family & Community (310) 330-9333, Urban Healthcare Project (323) 789-5600, Santos Medical Clinic (310) 674-1115, Briercrest Inglewood Healthcare Center, South Bay Family Healthcare Center, and the Diabetic Eye Medical Clinic Inc. photo attribution: create-learning