The nursing assistant training centers in Hohenwald, Tennessee are being offered by several institutions. To get more information about enrolling in one of these schools, please contact one of the program phone numbers listed below.
Tennessee Technology Center
813 West Main Street,
Hohenwald, TN 38462
(931) 796-5351
Lewis County Manor
119 Kittrell Street,
Hohenwald, TN 38462
(931) 796-3233
A nurse aide is an individual who provides, for pay, nursing and nursing-related care to patients. A nurse aide works under the supervision of a licensed nurse and perform the tasks that are delegated by the nurse. The tasks that nurse aides mainly do are routine and basic such as taking of vital signs and assisting the patients in their daily activities. Currently, this profession is one of the best ways to start a career in the field of health.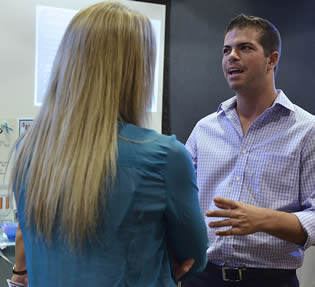 In order to work as a nurse aide, you must gain entry into the Nurse Aide Registry. If you have never been certified before as a nursing assistant nor have no background in the field of health, you will have to challenge both the knowledge and skills test in the CNA certification exam.
To take the exam, you must first apply for it. This exam is only available to those who were able to establish eligibility. One of the best ways to do this is to complete a state-certified nurse aide training program. These programs take at least 75 hours to complete. Their training curriculum is divided into theories and clinical training. LPNs and RNs who wish to become a nurse aide may apply for the exam without the need for additional training.
To apply, please complete the application form (http://www.hdmaster.com/testing/cnatesting/tennessee/tnformpages/tnforms/1101TN.pdf) and send it to:
D&S Diversified Technologies
PO Box 418
Findlay, Ohio 45840
You must send the forms along with the payment of the testing fees and a copy of your training registration number, certificate of completion of training, or challenge approval that was issued by the State. Make sure that all required documents are complete before sending. Incomplete applications will not be processed. If you decide to fax your application to (419) 422-8367, you will be charged $5.
All candidates are required to bring a valid government-issued ID and their SS card on the exam date. If you fail to bring this, you will not be allowed to take the exams. Please avoid being late. Latecomers will also not be admitted to the testing area.
Of the 25 skills learned 5 of these skills will be tested in the state license exams. If you pass both the written/oral knowledge test and the skills evaluation test, you will get into the Nurse Aide Registry. If you fail in one part, you will have to reapply and retake the test you failed. Once your name is on the NAR, you will be allowed to work as a CNA in a nursing facility. You will need to renew your certificate every 2 years by providing verification of having worked at least one 8 hour shift every consecutive 24 month period.For more information, please follow this link: http://health.state.tn.us/hcf/nurseaide.htm#change.
Hohenwald is the county seat of Lewis County. The name of the city is a German word that means "High Forest". It was founded back in 1878 and was merged with another town named "New Switzerland". As of the last census, their total population had reached up to a total of 3,754 people. It has a population density of 861.4/sq mile. The total area of the city is approximately 4.4 sq miles, where all of it is land.
The health care clinics that are located in the area include Anand Clinic, Lewis Health Center, Rapid Care Clinic, Volunteer Health Care – Volynteer Health Care, Centerstone, and many more. photo attribution: westconn