The nursing assistant courses that are in Grand Forks, North Dakota are shown to you in detail below. The schools described below have met the state training requirements and are registry approved. For any questions regarding their program, please call the number below.
Woodside Village
4004 24th Avenue South,
Grand Forks, ND 58201
(701) 787-7500
Valley Eldercare Center
2900 14th Ave. South,
Grand Forks, ND 58201
(701) 787-7900
http://www.valleymemorial.org/
Grand Forks Public Schools
2400 47th Ave. South,
Grand Forks, ND 58201
(701) 746-2200
http://www.gfschools.org
There are now an increasing number of people who want to become a nursing assistant. This is because the demand for this profession is continuously on the rise and is expected by experts to continue to rise up until 2016. Becoming a nursing assistant can be a great career investment because once you become a CNA, not only will you have no problems in looking for a job but you will also gain other job opportunities as well.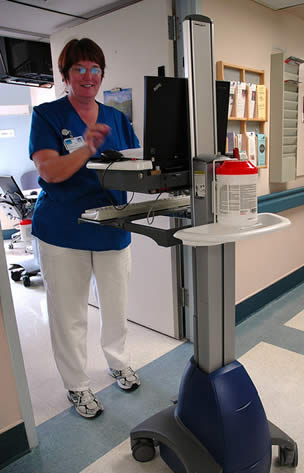 Becoming a nursing assistant in the state of North Dakota is one of the best ways for you to enter the medical field. This type of job is continuously in demand because of the high pay rate of nurses. If you want to proceed to a higher degree in the medical industry, you use this as a great stepping stone.
The main goal in becoming a eligible to work as a nursing assistant is to get certified. The certification process begins with you enroll in a CNA training course that is approved by the state and ends by challenging the NNAAP exam, which consist of a written/oral exam and a clinical skills evaluation. If you are able to pass all the tests, your name will be added to the registry within days from passing the exam.
The great thing about the process of becoming a nursing assistant is that you can already start working as one while still under training. This is particularly true for those who are enrolled in a training program that is being offered by a healthcare facility like a nursing home or a hospital. Normally, a candidate has 2 years to pass the licensed exam, but for those who are enrolled in a program under a healthcare facility, they must get their certification within 4 months.
Initially, a certified nursing assistant without any prior experience can get a yearly salary of $20,000. For those with some experience, they can get as much as $31,000. A CNA certification is considered to be a basic certificate. Once you get this, you can get an advance certificate. You can choose to become a medication aide I, medication aide II, or a home health aide. These certifications will require some additional training and testing. Once you get advance certifications, this can give you more career opportunities and a higher salary.
CNA licenses only last for 2 years. Since this is a basic certificate, the expiration dates for advance certifications will also fall on the same date as the CNA license's expiration. The expiration date for initial certification falls on the same day as when you passed the license exams. For those who entered the North Dakota NAR through reciprocity, their expiration date will fall on the day that they entered the registry.
Grand Forks is the county seat of Grand Forks County. It is the twin city of East Grand Forks, Minnesota. This is the third largest city in the entire state. As of the 2010 census, their total population had reached up to a total of 52,838 people. They have a population density of 2,654.5/sq mile. The total area of the city is estimated to be around 20.09 sq miles, where almost all of it is land. Grand Forks is also known as "The Grand Cities", "The Forks", and "The Sunflake City".
The Altru Health System is the main health care provider that is serving this city. Other health care centers that are found in the area include ChiroCenter One, Aurora Urgent Care, Grand Forks Foot & Ankle Clinic, North Dakota Center for Dermatology, Aurora Medical Park, Center For Self Growth & Renewal PC, Munro Massage Center, Advance Chiropractic Clinic, Valley Health, and Performance Chiropractic. photo attribution: wonderlane