The CNA training being conducted in Fullerton, California are provided for you on this page. If you have any questions about their training programs, enrollment costs, class schedules or exam requirements, feel free to contact them through the number that is provided in the list below.
St. Elizabeth Healthcare and Rehabilitation Center
2800 North Harbor Blvd.,
Fullerton, CA 92835
(714) 871-9202
Greenfield Care Center of Fullerton
330 West Bastanchury Road,
Fullerton, CA 92635
(714) 879-4511
Evergreen Fullerton Healthcare
2222 North Harbor Blvd., Fullerton, CA 92635
(714) 992-5701
Windsor Gardens Care Center of Fullerton
245 East Wilshire Avenue,
Fullerton, CA 92832
(714) 871-6020
St. Jude Medical Center
101 East Valencia Mesa Drive,
Fullerton, CA 92835
(714) 992-3051
Terrace View Care Center
201 East Bastanchury Road,
Fullerton, CA 92835
(714) 870-0060
Park Vista Morningside
2525 Brea Blvd.,
Fullerton, CA 92835
(714) 256-1000
Gordon Lane Convalescent
1821 East Chapman Avenue,
Fullerton, CA 92831
(714) 879-7301
One of the best ways to start a career in the field of health is to become a nursing assistant. If you compare it to other courses, becoming a nursing assistant is quicker and is still exciting. In a matter of a few weeks, you can already start working as a CNA. This profession receives some of the highest salaries in the State.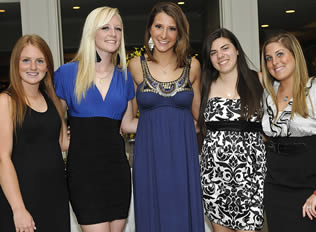 CNA Training
The first step in starting any career is to get the appropriate training. When searching for suitable programs to enroll in, you must make sure to enroll only in a program that is approved by the CA Department of Public Health. This will ensure that your training will meet proper standards. Approved programs are required to offer 150 hours of training and cover 16 different modules. Their curriculum is divided into theories and clinical practice.
Before students are allowed to proceed to the clinical area and handle actual patients, they must first spend 16 hours learning the following:
•    Infection Control
•    Safety Protocols
•    Emergency Procedures
•    Communication and Interpersonal Skills
•    Respecting the rights of the patients/residents
•    Promoting the patients'/residents' independence
Applying for the NNAAP Examination
After completing your training you will be ready to challenge the NNAAP exam. If you pass both the knowledge and skills test, you will be given a CNA certificate. According to the law, only certified nursing aides are allowed to work in approved health care facilities. The NNAAP examination in California is handled by Pearson VUE. You can get an application packet from your instructor or by downloading it from their site at www.peasronvue.com.
When applying, please make sure that you have all requirements before sending them to the appropriate Regional Center. Payment fees must be in the form of a money order, a cashier's check, or company check. Incomplete applications will not be processed.
Send your applications to:
Northern Region
Mission College
3000 Mission College Blvd MS 19
Santa Clara, California 95054
Fax: (408) 855-5213
Or
Southern Region
Regional Testing Center
Golden West College
15744 Golden West St.
Library 116
Huntington Beach, California 92647
Fax: (714) 895-8994
Taking the Exam
On the day of your exam, you are required to bring 1 government-issued ID and your Social Security card. This will be used for the check-in. You will not be permitted to take the exam if you fail to bring these two. You must also arrive at least 15 minutes before the actual scheduled time. If you arrive late, you will not be allowed to enter the examination room and take the exam. Please remember that all payments are permanent and non-refundable.
To get certified you must pass both exams. You will only have three attempts to pass. If you fail your third attempt, you will be required to undergo retraining before you can apply again for the exam.
This city is a part of Orange County. According to the census of 2010, they have a total population of around 135,161. Fullerton was founded back in 1887 by George and Edward Amerige. It was named after George H. Fullerton. The total area of the city is around 22.36 sq miles and a population density of 6,044.8/sq miles.
Examples of health care centers that you can find in the area include Four Seasons Health Center, Sierra Health Center, Fullerton Counseling & Medical Group Inc., Restored Hope Counseling Center, STD Test Express, AST Elizabeth Healthcare & Rehabilitation Center, and St Jude Medical Group Inc-Ipa. The St. Jude Medical Group is currently the second largest employer in the town of Fullerton, CA. photo attribution: westconn