The nursing assistant schools in Fairhope, Alabama that are shown on this can help train you with the skills necessary to become certified. For more information about instruction, current program requirements, and class fees, please call the school number provided below.
Caroll Place
50 Spring Run Road,
Fairhope, AL 36532
(251)928-5555
Huntingdon
108 Homestead Village
Fairhope, AL 36532
(251) 928-2153
If you would like to work as a nursing assistant in Alabama you will need to attend a training program and pass the state certification exams. CNA classes will teach you the basics of nursing care and prepare you for the duties of the job. You can find some nursing facilities will be willing to training you in preparations for the license test. In addition there are colleges that provide nursing assistant training programs. Before you enroll in any of them you should make sure they are approved by the state and meet the requirements for certification instruction.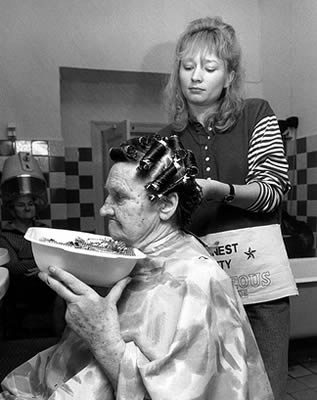 After taking the training requirement you will need to apply to take the competency exams. The exams are conducted in two portions which are a manual skills part and a written competency part. Those who take the tests get three tries each 24 months. If you fail the tests you will have to retake a training course. Those who pass are placed on the Alabama nurse aide registry. You can contact the registry at (334)206-5169 to help get you answer additional questions about requirements.
This city is a part of Baldwin County. It is located along the shores of Mobile Bay. It was founded in November of 1894 by the "Fairhope Industrial Association". This city is also known as Alabama's Seaside. Fairhope is a primary city of the Daphne-Fairhope-Foley micropolitan area. According to the census off 2000, their total population has reached up to a total of 16,200 residents. It has a total area of 11 sq miles and has a population density of 1,134.5/sq mile.
Health care providers whose services you can avail include Montrose Bay Health Center, Baldwin County Mental Health Center – Crisis Line, STD Test Express, Baldwin County Mental Health Center, Eastern Shore Ear Nose & Throat Clinic PC, Medical Park Ob-Gyn PC, Bio-Medical Applications of Eastern Shore, and STD Test Express. photo attribution: ulrichkarljoho