The facilities providing nurse aide training in Ellijay, Georgia that are listed on this page are all the programs currently open for enrollment. Speak to a course administrator to learn more about how you can receive your certification and be allowed to work.
Gilmer Nursing Home
1362 South Main Street,
Ellijay, GA 30540
(706) 276-4741
Website: http://www.northgeorgiamedicalcenter.com
There are several different requirements that must be done to become a nursing assistant. The first step is to choose a program to enroll in and complete it. The CNA classes you enroll in should be approved by the GMCF or the Georgia Medical Care Foundation to be ensured that you will be eligible to apply for the license exams afterwards. You can find these programs scattered throughout the state. Listed on this page are the available programs located in the area.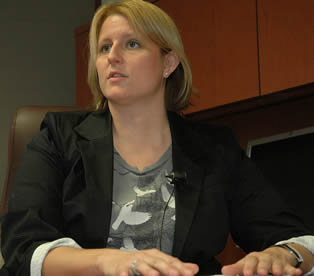 To be certified, the program must offer its students a minimum of 85 hours of training. Their training program should include lectures, clinical rotations, and laboratory exercises. According to the state rules, a student must get a 100% rating in the lab before he/she is allowed to handle any patients in the clinical rotation.
The next step after the training program is to pass the license exams. The license exams in this state are composed of a written/oral exam and a skills demonstration exam. In order to get your name entered in the state's Nurse Aide Registry, you must pass all the exams. You and all other applicants will be given two chances to retake the exams. If you fail after the third attempt, you must undergo a refresher course in order to be eligible to take the exams again.
This city is the county seat of Gilmer County. You can find this city where the Ellijay and Cartecay rivers come together. According to the census of 2010, their total population was around 1,619 people. It has a total area of approximately 2.7 sq miles, where all of it is land. Its population density is estimated to be around 586.7/sq mile.
Health care providers that are serving the city include Ellijay Oral Health Care Center, East Towne Center Medical Clinic, Madical Data Solutions Inc., Genesis Behavioral Health Care, Fresenius Medical Care Dialysis, DaVita Dialysis Center, and Gilmer Speech Therapy. photo attribution: komunews