You can find schools in Duncan, South Carolina that are currently enrolling for nurse aide programs on this page. Those who are interested are encouraged to call and speak with a course director to learn more about the steps necessary to get started.
Spartanburg Community College Tyger River Campus
1875 E. Main Hwy 290
Duncan, SC  29334
864-591-3904 or 864-591-3609
A CNA certification is a requirement to work in South Carolina as a nurse aide. A nurse aide can only be certified if his name is on the South Carolina Nurse Aide Registry. In this state, you can get into the Registry by either applying for reciprocity or by challenging the certification exam.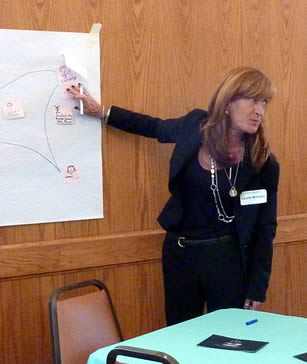 The process of reciprocity lets a CNA from another state transfer and work in SC. When applying, the applicant must still have a valid certification and a clean record. Nurse Aides who are listed on the Abuse Registry will not be allowed to work as a nurse aide in South Carolina. To protect the interests of the patients, all applicants must also pass the national background check for criminal records. If you wish to apply, you can download a copy of the Reciprocity Application Packet at http://www.asisvcs.com/publications/pdf/074102.pdf.
Your application and fee should be mailed to:
Pearson VUE
South Carolina Nurse Aide Registry
PO Box 137785
Philadelphia, PA 19101-3785
The second option, which is the certification exam, consists of a written and skills evaluation. To get into the Registry, the applicants must pass all the tests. For those who may have problems in reading English, the written exam has an oral exam, which may be taken instead.
For first time takers, they must take both parts of the exam. If the applicant fails in one portion of the tests, he will be given another 2 attempts to pass all the tests. He will have to reapply for the exam and indicate that he is retaking, as well as indicating which part of the exam he failed. When retaking, the applicants will only be required to retake the part that they failed. All attempts must also be taken within 2 years after completing the necessary training.
When applying for the exam, the application packets may be downloaded from http://www.asisvcs.com/publications/pdf/074101.pdf. The payment fee should also be included when submitting. The payments should be made in the form of money orders, company checks, certified checks, or Pearson VUE vouchers, and may payable to NACES.  If you want to have an oral exam or need any additional considerations, please send the request along with all the application forms.  All requirements must be sent to:
NACES Plus Foundation Inc.
8501 North Mopac Expressway, Suite 400
Austin, Texas 78759
This town is a part of Spartanburg County. It has a total area of approximately 3.5 sq miles, where all of it is land. According to the census of 2010, their total population at that time was around 3,181. Duncan has a population density of 905.4/sq mile.
Examples of health care centers and providers that you can find in the area include Walgreens Home Medical, DDC- DNA Diagnostics Center, CPAP, Trusted Hands, G & G Treatment Center, Diabetes Care Club, Lidia Baldea, M.D., Molly C. Adams, M.D., Virginia B. Knight, FNP, Pelham Links Family & Cosmetic Dentistry PA, Southeastern Children's Home, Palmetto Medical Associates, Keels Robert L DMD, Orthopaedics Associates PA, Vision Plus, and many more. photo attribution: create-learning