The certified nurse aide programs located in Silver Bay, Minnesota are all found in the list below. The schools found here have all be recommended by the state and meet registry guidelines. If you know of other courses that are available in the city, please contact us and we will add them to the page.
Minnesota Veterans Home
45 Banks Blvd., Silver Bay, MN 55614
(218) 226-6300
http://www.mvh.state.mn.us/
To be allowed to work as a nursing assistant is get your name on the Registry. It will only be entered there if you were able to pass the competency examinations. You can either enroll first in a state-approved training program or directly challenge the exams, especially if you have already been hired by a healthcare facility to work as a CNA. Student who pay for their tuition and testing before becoming employed may qualify for reimbursement of their costs. You can call the state to learn more by speaking with one of their advisers at 1-800-397-6124.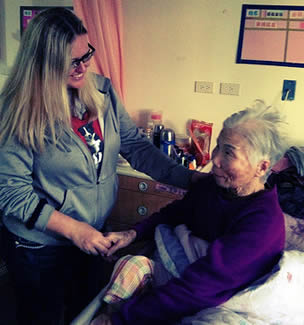 The only way for you to get your license is if your name is entered in the registry. Your name will only be entered if you have taken and passed the nursing assistant license examinations. The exam is made up of two parts where you must be able to pass both parts to get your license.
To remain on the Registry, you are required to work for at least 8 hours with pay at a licensed healthcare facility. Your work must be those of a nursing assistant and must be supervised by a registered nurse. Orientation and training hours are not considered to be a considered to be valid working hours. The renew needs to be submitted every 24 month period. You can request notification of your current license status and renewal date by calling (651) 215-8705.
If you are working in a healthcare facility, that is not a certified nursing home, a home health agency, or a boarding care home, you will need to call the Registry and ask if your job will be enough for you to stay on the Registry. The facility will need to provide an update form and a job description to the Registry.
Silver Bay is a city that is located in Lake County. It was founded on May 1, 1954 and was originally known as Beaver Bay housing project. According to the 2010 census, their total population had reached up to a total of 1,887 people. They have a population density of 268.0/sq mile. The total area of this city is approximately 8.2 sq miles, in which, 0.4 square miles is water.
There are a lot of health care centers and providers that you can find in the city area; they include Bay Area Health Center, Bay Area Medical Clinic, Boll Julie MD, Onello Emily Mo, St. Luke's, Majid Nuzat MD, and many more. photo attribution: eguchi_onion